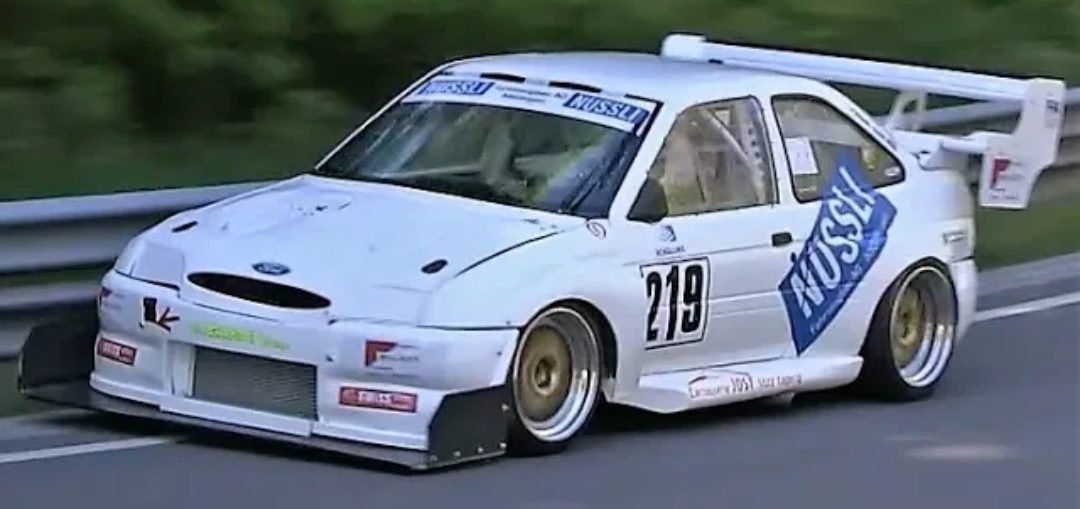 Romeo Nussli owns and races the Ford Escort Cosworth that was once campaigned by Andreas Gabat, the very owner of Gabat Tuning, the Legendary Tuner of Hillclimb Race Cars and most famously once of the houses capable of extracting the most from YB Turbo cosworth Engines.
Here with over 700Hp ( reportedly 741Hp is the exact number) distributed to all four wheels and moving little over 1000Kg of weight, this machine also benefits from the highly modified bodywork, built to produce the biggest amount of downforce possible, alongside top-of-the-line suspensions and diffs.
Such is the efficiency of these units that they almost seem too contained in the way they move. But don´t let that fool you, this isone of the most condecorated machines in European Hillclimb Racing and capable of beating pretty much any other Touring car Class Monster in the right hands.
Leave a comment