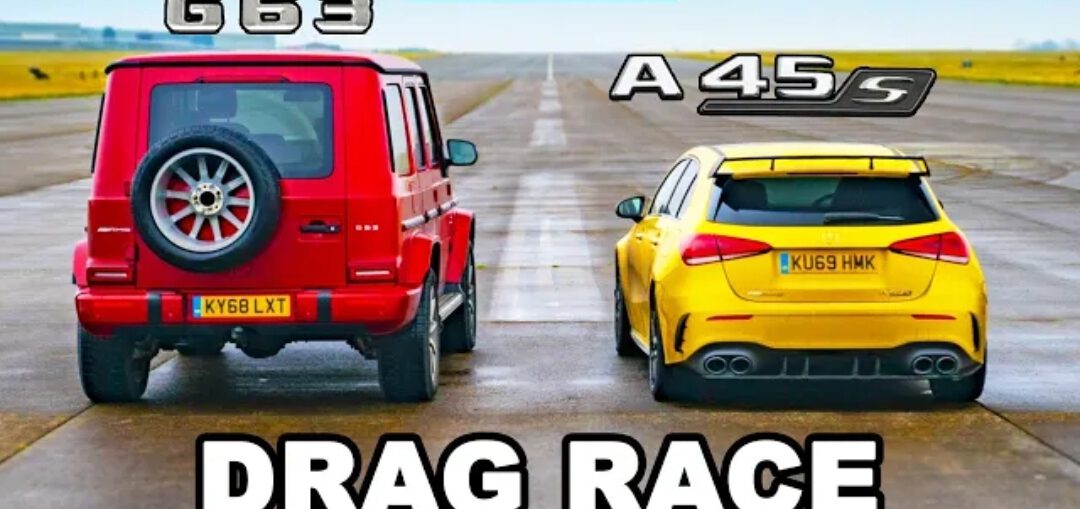 It's time for an AMG drag race… Between Mat's two daily drivers! First up we have the AMG G63, with its 4-litre twin-turbo V8 it produces 585hp and 850Nm of torque!
As for the AMG A45 S – it's carrying a 2-litre 4 cyl. turbocharged engine, that'll produce 421hp and 500Nm of torque! So on the face of it, the G63 looks like it could easily overpower the A45.
But then again, we haven't mentioned the weight, and the G comes in at a humungous 700Kg MORE than the hot hatch! So with that in mind, surely it'll be an easy win for the A45, right? You'll have to keep watching to find out! Follow us also on Facebook, Pinterest or Instagram!
Leave a comment