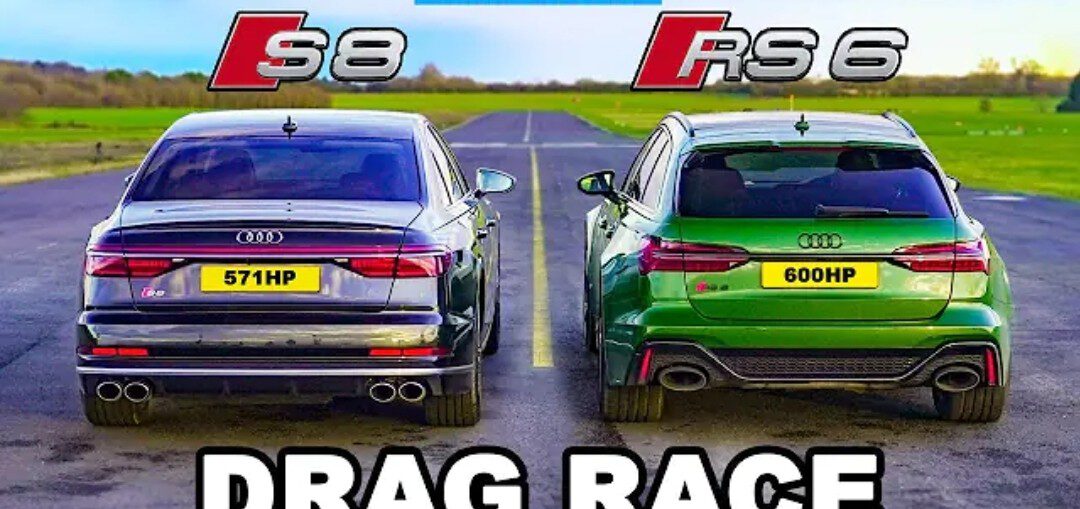 It's time for an almighty Audi showdown! We've brought together the most expensive Audi saloon, the S8, to take on the most expensive Audi estate, the RS6!
These two powerhouses are going head-to-head over the quarter-mile, and we think it's going to be incredibly close! Under the skin there are a number of similarities… They're both powered by a 4-litre twin-turbo V8, they both produce 800Nm of torque, and they both come with Quattro all-wheel-drive!
However, there's one key difference… While the the S8 produces 571hp, the RS6 manages to put down 600hp! So what do you think, surely the RS6 will edge it, right? Or could the ultra-luxurious (and slightly more expensive) saloon snatch it? There's only one way to find out… LET'S RACE! Follow us also on Facebook, Pinterest or Instagram!
Leave a comment