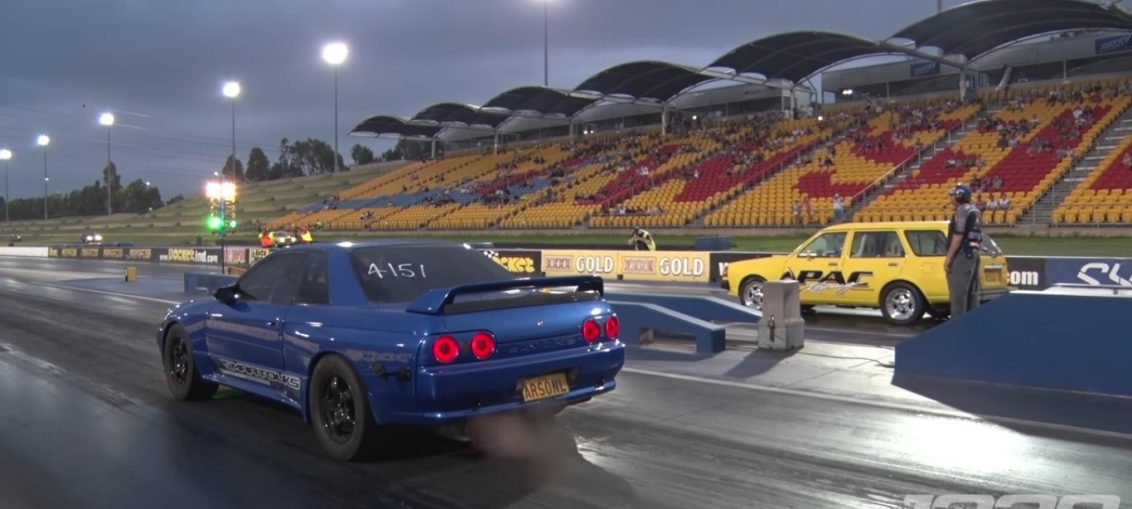 Maatouks beautiful blue GT-R is fresh out of the shop and already into the 8's!? Incredible! Not only that, but this thing sounds absolutely amazing going down the drag strip at Sydney Dragway.
These guys were fortunate enough to catch this brand new build take it's first crack at the drag strip chasing down some single digital E/T's.
This particular Nissan Skyline R32 GT-R is running a 3.2 liter RB30 stroked out to a 3.2 liter displacement with a modest 76mm turbo under the hood. This thing is INCREDIBLE!
Leave a comment