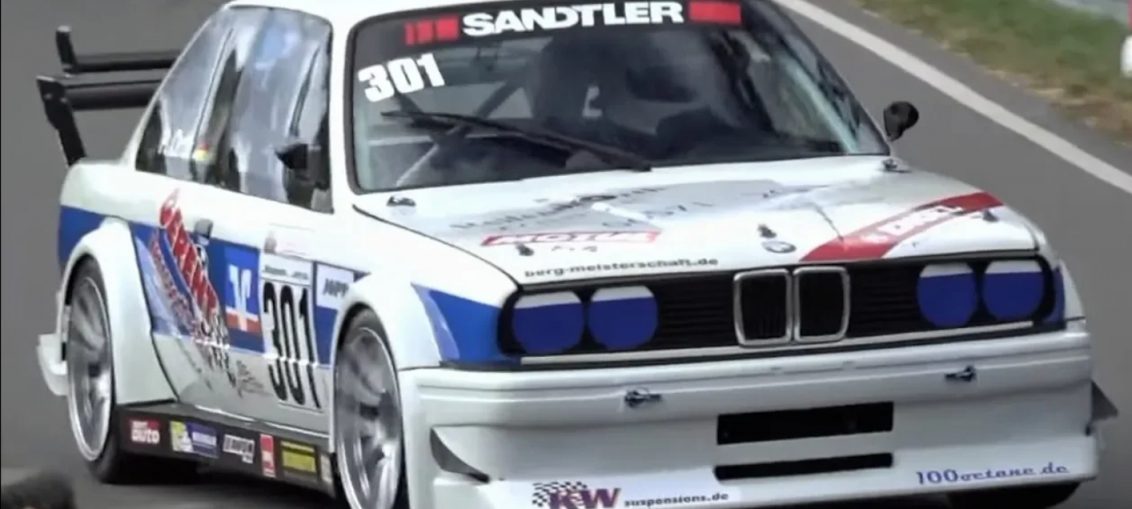 This is Patrick Orth´s BMW 320is E30 and it is not only one of the best sounding BMW´s in the German Berg-Cup series, but also one of the fastest. Masterfully driven, this 2.0L Naturally Aspirated S14 Engined Monster is producing a sonorous 290Hp/9.800Rpm distributed to the rear wheels through a Tractive 6-Speed Gerbox to move the 835Kg Classic machine.
Tuned by GERENT Rennsporttechnik, this is pretty much the "BMW Motorsport Purits" dream. Combining a highly strung, NA version of the Legendary S14 powerplant with lightweight dynamics devoid of pretty much any Electronic assists and just dependant of the driver´s skill. And on that Department, Mr. Orth, certainly doesn´t leave anything on the table….
Check out the video below and leave a comment or share this one with your friends. Follow us also on Facebook!
Leave a comment