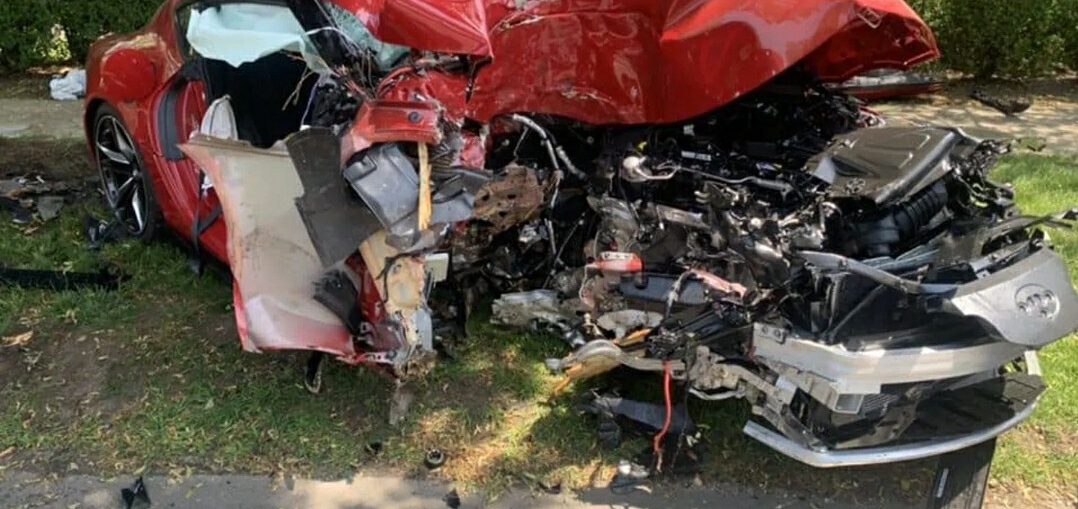 Testing a car is essential before buying, especially when it's new. Therefore, the potential buyer in this case, was invited to take a tour with a salesman to test all the vehicle's features. When it comes to a sports car, the most important thing is definitely performance and handling.
Unfortunately, the (unexperienced) customer can sometimes be surprised by the power of the machine and the salesman can then do not much to avoid an accident. That's what happened to that brand-new Toyota GR Supra.The sad event took place in New York City, one mile from the dealership from where the drive started.
The driver would have wanted to accelerate hard before he lost control and ended up against a tree. As you can see, the front of the sports car was literally destroyed under the violence of the hit. The car was in an urban area limited to 30 mph.
Given the condition of the vehicle, the person was well over that limit. After the impact, one of the two occupants was trapped and the firefighters had to extricate him by cutting a door. He's suffering serious leg injuries. However, the lives of the two occupants are not in danger. This is clearly not the case with the car that is good for scrap.
Picture credits: Garden City Fire Department
Leave a comment