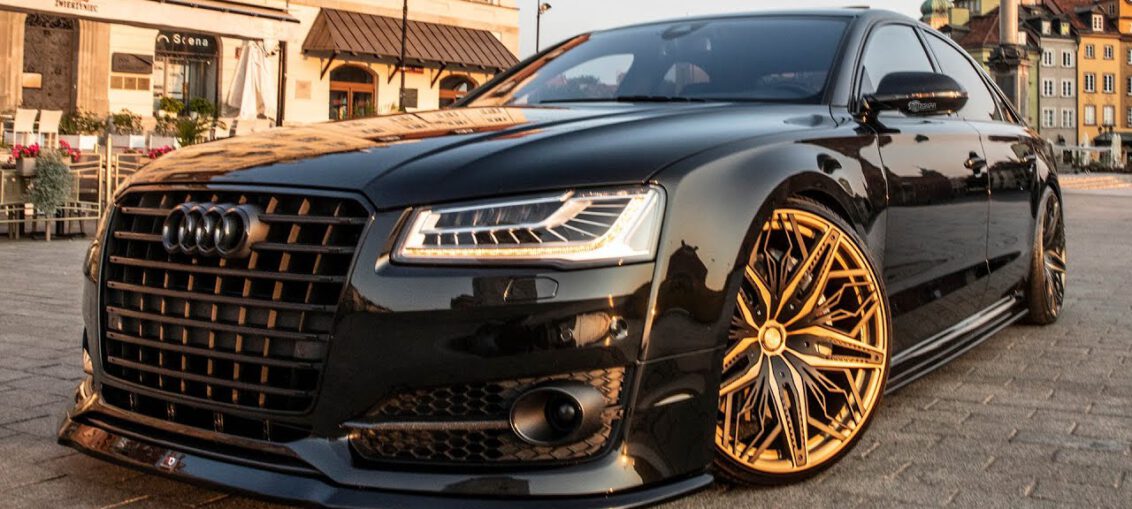 Okay folks. Here is a car that I know will get a LOT of attention. The D4 is one of the most loved A8/S8 generations, and having this 700hp and 1000Nm beast of a special Audi S8 Plus, is an honor.
Murdered out and with the Maxton design aero bodykit, and with the super unique new bronze Inventa Turismo wheels where you can even exchange the blades for your own design. This car is an absolute monster and with it's 1000Nm of torque and the 700hp, it launches like an insane rocket.
Car: 2017 Audi S8 plus 700hp/1000Nm, V8 4.0 twin turbo)
Performance 0-100kmh(62mph): 3 sec (estimated)
Location: Warsaw, Poland
Color: Uniblack metallic + black optics
Bodykit: Maxton Design aerokit
Suspension: OEM + KW DLC
Wheels: 22×10.5 Inventa® forged by @turismo_wheels brushed bronze finish with replaceable blades
Watch the video below, leave a comment and share it with your friends. Follow us also on Facebook, Pinterest or Instagram!
Leave a comment