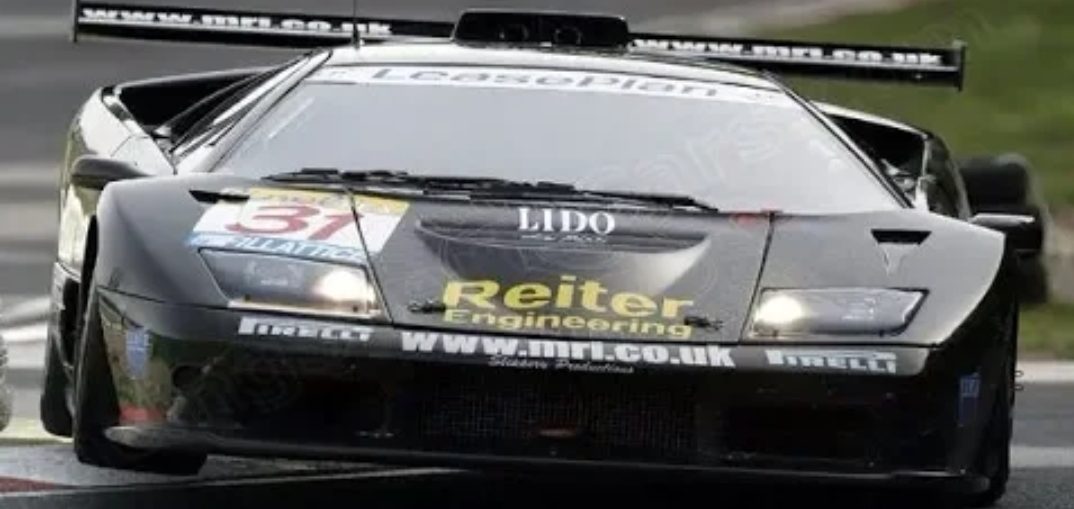 A tribute to Lambo Diablo, the iconic supercar! Burnout, donut, exhaust sound, acceleration, take off, racing and more in this 10 minute lenght video!
The Lamborghini Diablo is a high-performance mid-engined sports car that was built by Italian automaker Lamborghini between 1990 and 2001.
It is the first Lamborghini capable of attaining a top speed in excess of 200 miles per hour (320 km/h). After the end of its production run in 2001, the Diablo was replaced by the Lamborghini Murciélago.
Diablo means "devil" in Spanish. The Diablo was presented to the public for sale on 21 January 1990. Its power came from a 5.7 L (348 cu in), 48-valve version of the existing Lamborghini V12 featuring dual overhead cams and computer-controlled multi-point fuel injection, producing a maximum output of 492 PS (362 kW; 485 hp) and 580 N⋅m (428 lb⋅ft) of torque.
The vehicle could reach 100 km/h (62 mph) in about 4.5 seconds, with a top speed of 202 mph (325 km/h). The Diablo was rear-wheel drive and the engine was mid-mounted to aid its weight balance. The Diablo came better equipped than the Countach; standard features included fully adjustable seats and steering wheel, electric windows, an Alpine stereo system, and power steering from 1993 onwards.
Anti-lock brakes were not initially available, although they would eventually be used. A few options were available, including a custom-molded driver's seat, remote CD changer and subwoofer, rear spoiler, factory fitted luggage set (priced at $2,600) and an exclusive Breguet clock for the dash (priced at $10,500).
In 1995, this Lamborghini had a Safety Car role in Formula One, most notably at the Canadian Grand Prix where, however, it did not need to be officially deployed.
The Diablo VT was introduced in 1993. Although the VT differed from the standard Diablo in a number of ways, by far the most notable change was the addition of all wheel drive, which made use of a viscous center differential (a modified version of LM002's 4WD system). This provided the new nomenclature for the car (VT stands for viscous traction).
The new drivetrain could direct up to 25% of the torque to the front wheels to aid traction during rear wheel slip, thus significantly improving the handling characteristics of the car.
Other improvements debuting on the VT included front air intakes below the driving lamps to improve brake cooling, larger intakes in the rear arches, a more ergonomic interior with a revised electronically adjustable dampers, four-piston brake calipers, power steering, and minor engine refinements.
Many of these improvements, save the four-wheel drive system, soon transferred to the base Diablo, making the cars visually nearly identical. Watch the video below and leave a comment or share this onenwith your friends. Follow us also on Facebook, Instagram or Pinterest!
Leave a comment