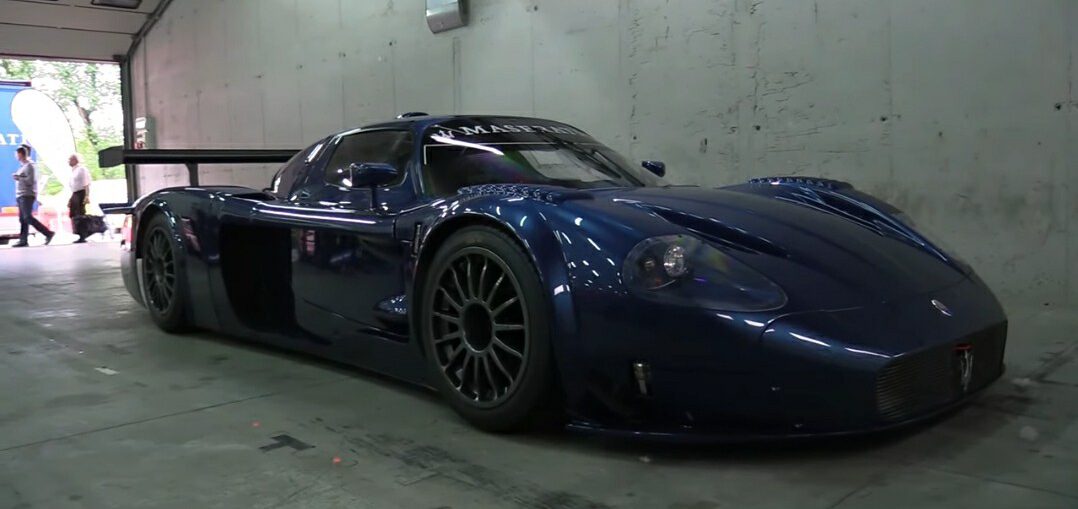 With this video we go back to the 2018 Historic Minardi Day, an event born in 2016 in order to celebrate the Minardi F1 team after 10 years from its last F1 season. In the following years it have become more a two-days motorsport festival where old Formula cars could "stretch their legs" on track together with GT race cars, prototypes and supercars during specific sessions. In addition to this, some sportscar/supercar manufacturers can bring one of their models at this event and offer passenger rides to public or VIPs.
That year Maserati was there with a Granturismo S and this Maserati MC12 Versione Corsa (passenger ride on which it would have been reserved to Maserati customers and people inside Maserati, I think) driven by Andrea Bertolini, probably the driver who knows the MC12 best, being the official test driver and FIA GT and GT1 World champion with this car for 4 years (2006, 2008, 2009 and 2010). But be careful: the MC12 Versione Corsa isn't the actual GT1 race car. The so called 'Corsa', like the one in this video, is the track-only MC12 built in just 15 examples (12 for private customers plus other 3 for testing and marketing purposes). It's basically the Maserati 'XX' car if you want to make a comparison with Ferrari and their XX Programmes.
It was directly developed from the 2005 MC12 GT1 but compared to this the Ferrari 6.0-litre V12 engine on the Corsa is without intake restrictors (as instead required by the technical regulations of the FIA GT) so it can deliver more power, reaching 755 hp at 8,000 rpm, a whopping 125 hp more than the race engine, limited to 630 hp. Another big difference between the two is the gearbox: the GT1 has a 6-speed sequential gearbox, the Versione Corsa has a 6-speed "Maserati Cambiocorsa" semiautomatic transmission (that's why it sounds in that way). Basically the upshifts sound and the steering wheels + interiors are what allow you to distinguish the two racing variants of the MC12.
In this brief video you can enjoy some accelerations and a lap onboard around Imola Circuit. Unfortunately this could have been a whole better and longer video if the MC12 Corsa hadn't had a power steering and upshifting issues who forced Andrea to make just four laps during the whole weekend and not being able to push as he would have liked.
Leave a comment