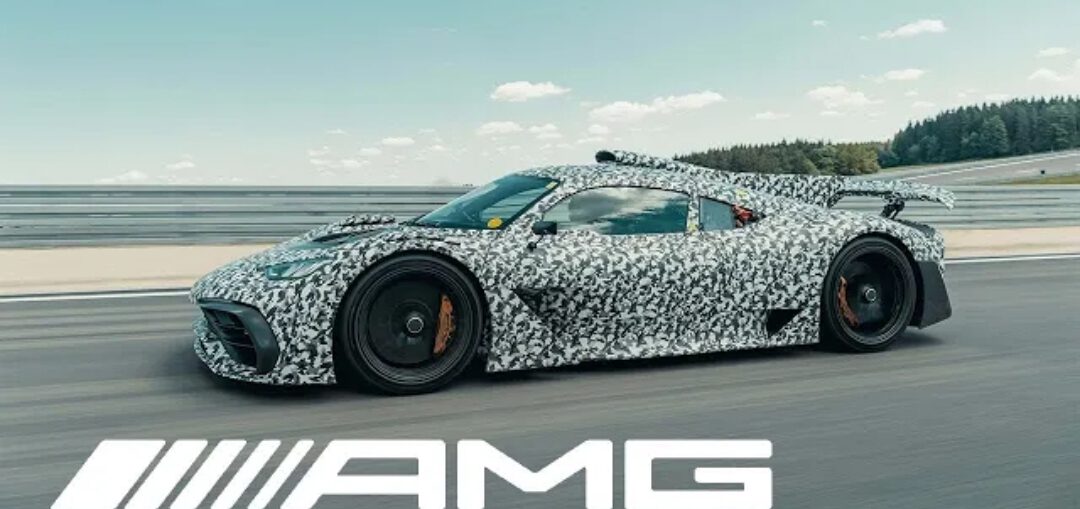 After more than three and a half years, Mercedes-AMG is still busy with the test work of its extreme Project One. The developers now let us know that they have reached a new test phase.
At the end of June, new photos from an spy photographer already made it clear that Mercedes-Benz was busy developing its Project One: a hypercar that relies heavily on F1 technology.
The brand is now introducing an update itself and announces that the project leaders have given the go-ahead for the first time to use the entire powertrain during test kilometers. The "One" gets a complicated hybrid powertrain with an output of "more than 1000 HP". Previously, the electrified part of the drivetrain wasn't active during the testing phase.
This implies that Mercedes-AMG is taking significant steps in the development of the hypercar. Which took a lot of time, because already during the IAA in 2017 the One was already shown to the public.
Due to the use of F1 technology in this road-legal car, development takes longer than previously predicted. The One should have been delivered long ago, but according to the latest developments, Mercedes-AMG is aiming for the market introduction next year.
Interested customers had to deposit € 2.7 million for the One. We deliberately speak in the past, because all 275 copies are already sold according to British media. Since all these 275 customers have to wait (much) longer for their One, Mercedes recently came up with a remarkable offer.
They can order a P One Edition version of the AMG GT Black Series for just € 50,000 extra. That is just a steal of an amount, considering the base price for a "regular" Black Series is already € 335,240.
Leave a comment