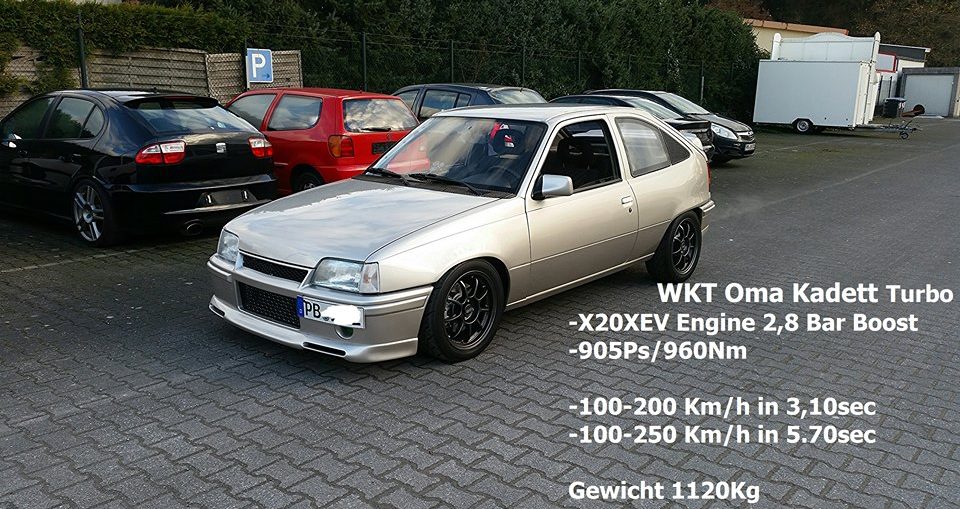 We would like to show you guys this legendary guy. We have been following him for years and the last project he finished is this awesome Opel Kadett E 4WD 905HP/960NM X20XEV @ 2.8 bars of Boost and weighs 1120KG's. At the moment this Kadett has over 1200HP!
Just watch the video below of this awesome Opel Kadett Turbo and leave a comment or share this one with your friends!

Check also this other Awesome RWD Opel Kadett with 500+HP!
Leave a comment