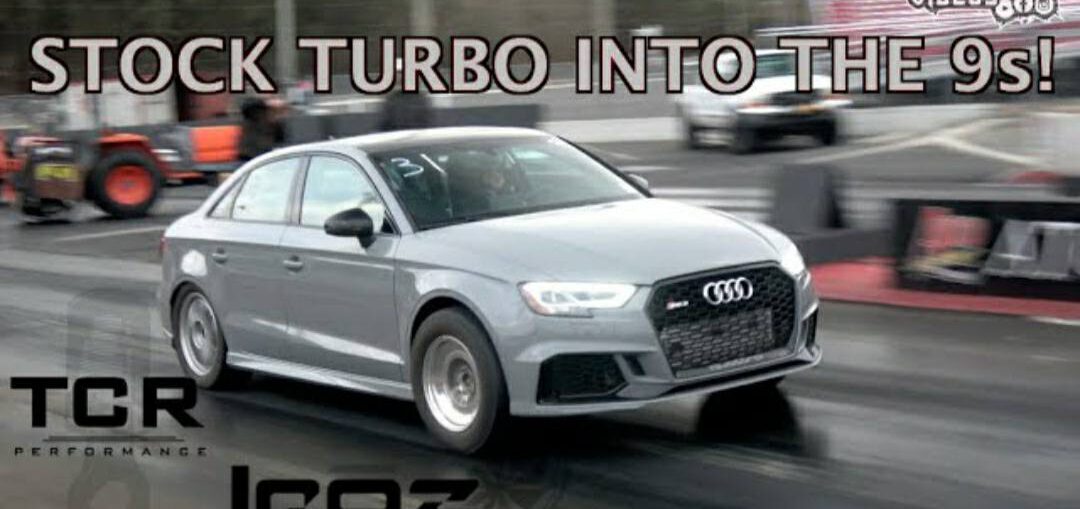 This may be some throwback footage, but I can't get enough of these Turbo 5 Cylinders and this one is no joke. Back in November of 2018 the push was on to break into the 9s with the Audi RS3 on stock turbo.
This particular car was pushing 10.00s over and over, and finally managed a 9.9 on the stock turbo, stock motor, and stock transmission with just bolt ons, flex fuel, Custom Code tuning and weight reduction. This accomplishment may be a little more "common" now, but at the time this was huge!
Shortly after the car received a built motor and a IROZ 780H hybrid turbo and pushed low 9s, and it currently has a IROZ 850H with hopes of an 8sec pass when the track open up in 2020! Watch the video, leave a comment and follow us also on Facebook, Pinterest or Instagram!
Leave a comment