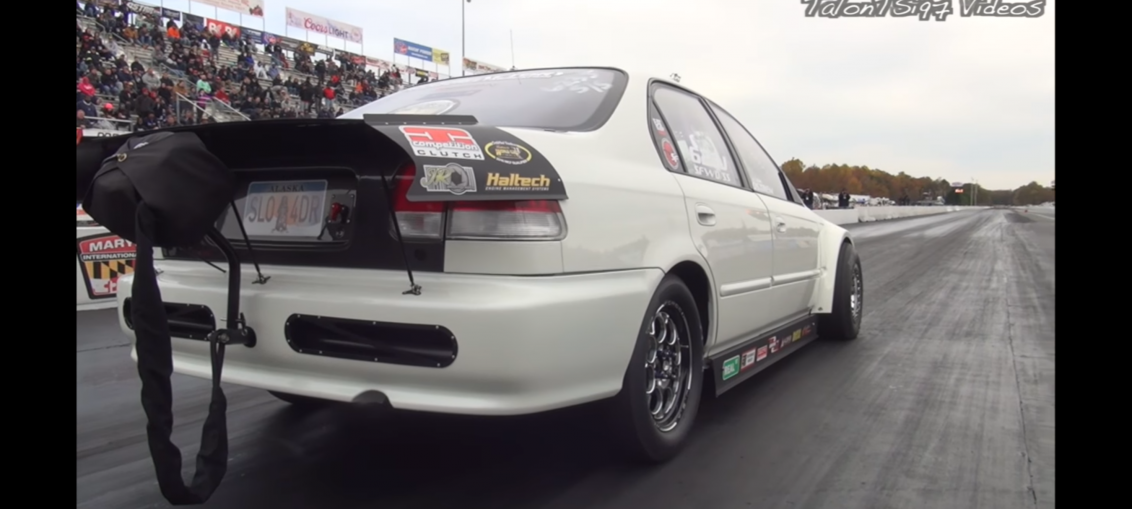 They may call it the "SLO 4DR" but thats bold lie! This is the worlds quickest/fastest 4 Door Honda with a best pass of 8.48@183mph.
SpeedFactory Built piloted by OstreamRacing.
Watch the video this 8 second 4 door Honda Civic Sedan below and leave a comment or share this one with your friends. Follow us also on Facebook, Pinterest or Instagram!
Leave a comment