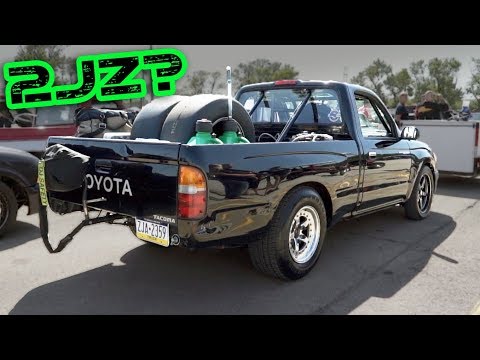 Here we have this time a Rowdy looking Toyota Tacoma with a 2JZ engine in it! Last year these guys ran with a White Toyota Supra on the drag strip. They actually did some 8 second runs with the Supra till this year.
After last year they took everything out of that car and put it in this Toyota Tacoma with a 76MM Turbo Setup. They didn't want to wreck the Supra to they put the whole setup in this Tacoma!
Watch the video below and leave a comment or share this one with your friends!
Leave a comment