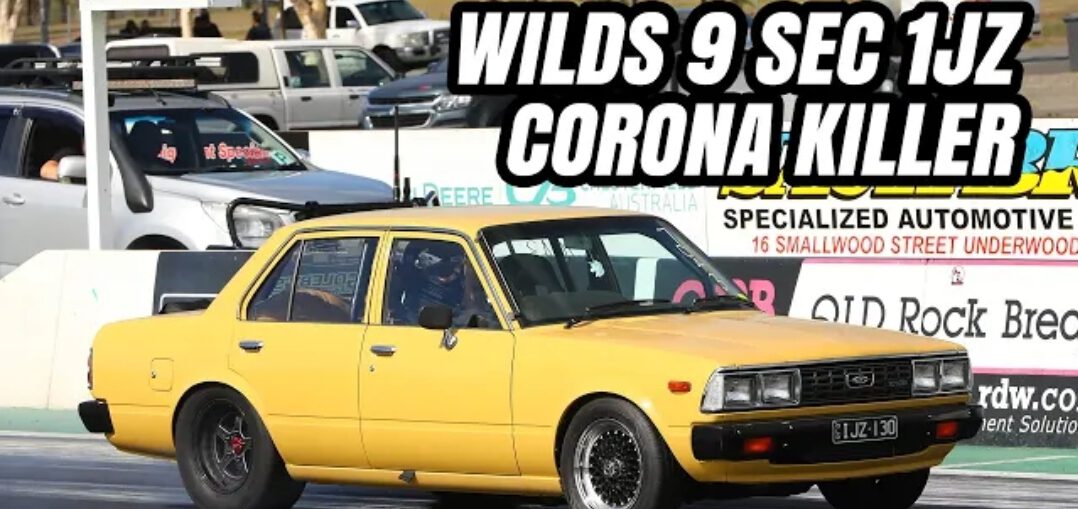 Luke Redmonds 1981 xt130 Toyota Corona.. The Car not the Virus 🙂 Running a Golebys 900HP long motor fitted with 282 cams, a Precision 6766 with 1.0 exhaust housing and cooled with a Plazmaman 76mm pro series cooler.
Running Bosch Motorsport 1650s, Turbosmart Progate 50, Fpr1200, Race Port BOV, OPR40 Gilroy's glide and converter. Et chassis sheet metal hilux rear end on adjustable 4 link, Afco Coilovers Wavetrack centre, Race Products full floater rear and Willwood 4 pots.
Chute and cage by Et chassis also . Velo seats, Et 255/60/15s. The cars been tuned by Scott Hoffman and full support from the guys at Golebys Parts.
Leave a comment