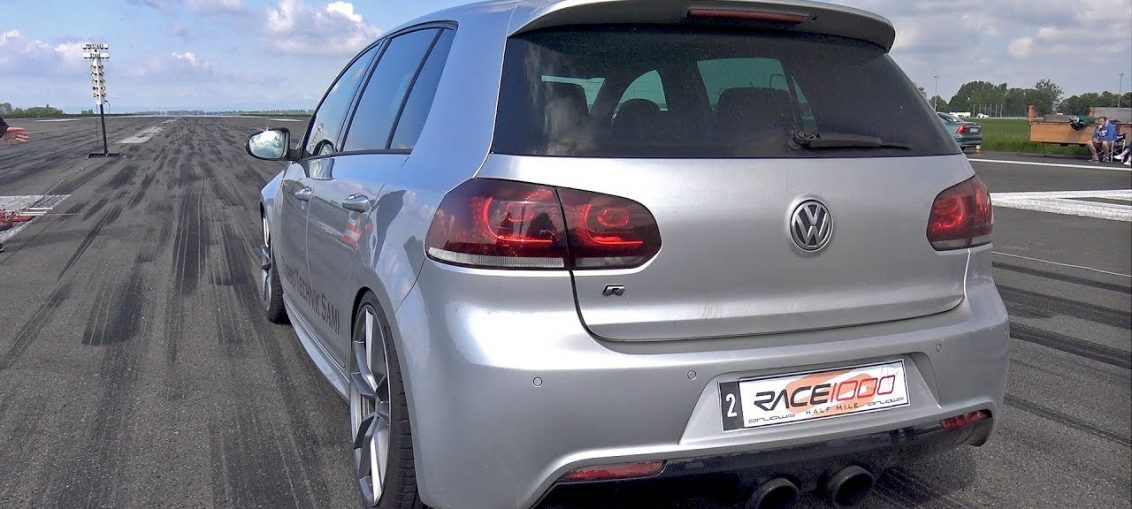 It's always nice to see a heavily tuned Volkswagen Golf on the drag strip. In this video we have a Volkswagen Golf 6 R 4 Motion tuned by Turbo Technic Sami in action on the half mile Race 1000. Under the hood you will find the R32 engine which has been modified to a 3.0L and Turbocharged.
Best time Half mile VMAX: 256,031 km/h @ 18,655 seconds.
The sound of this engine is always music to the ears. Just watch the video below and leave a comment or share this one with friends. Follow us also on Facebook!
Leave a comment