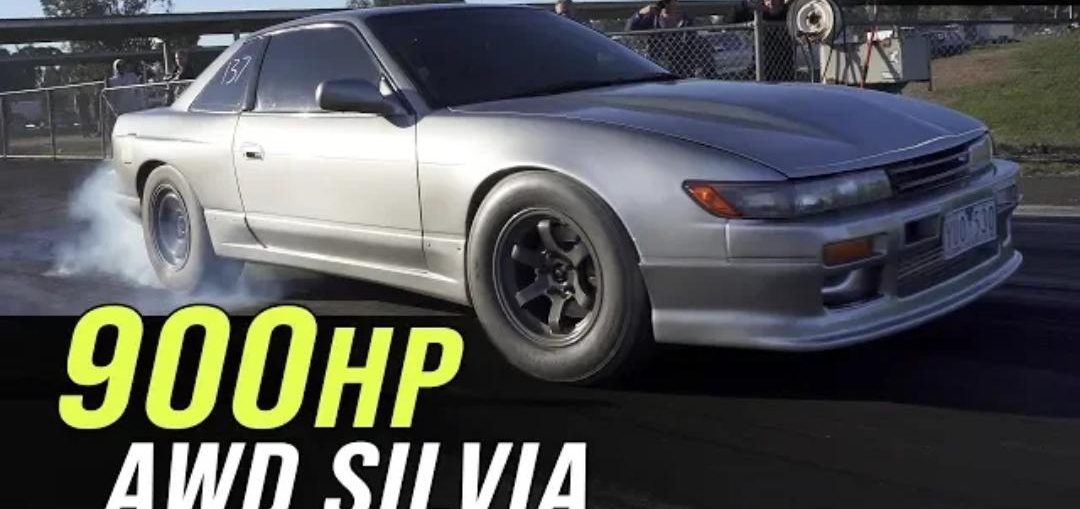 The last time we featured Jason Ruby's Silvia he's just completed a GT-R based AWD conversion to his already turbo 6 powered Nissan where the car cleaned up a field of V8's winning King of the Street Ballarat. Since then, the R33 5-speed gearbox has been ditched in favour of a Powerglide 2-speed.
This was the car's first 1/4 mile test hit with the new transmission. Engine wise it's the same RB25/30 six and Precision 7675 turbo that's good for around 900whp. This car will be one to look out for at this year's Aussie drag week, Street Machine's Drag Challenge.
1990 Nissan Silvia S13 AWD
Nissan RB25/30 3.0L I6 CP Pistons, Spool rods, Tomei cams Precision 7675 turbo @ 32psi
Haltech Elite 2500 ECU,
E85 fuel
Powerglide 2-speed transmission
GT-R R32 differentials & transfer case
HSD coilovers,
MT 255mm radials
Power: Approx 900hp @ wheels
Tuned by: Matt Sims Performance
Watch the video below, leave a comment and share this one with your friends. Follow us also on Facebook!
Leave a comment