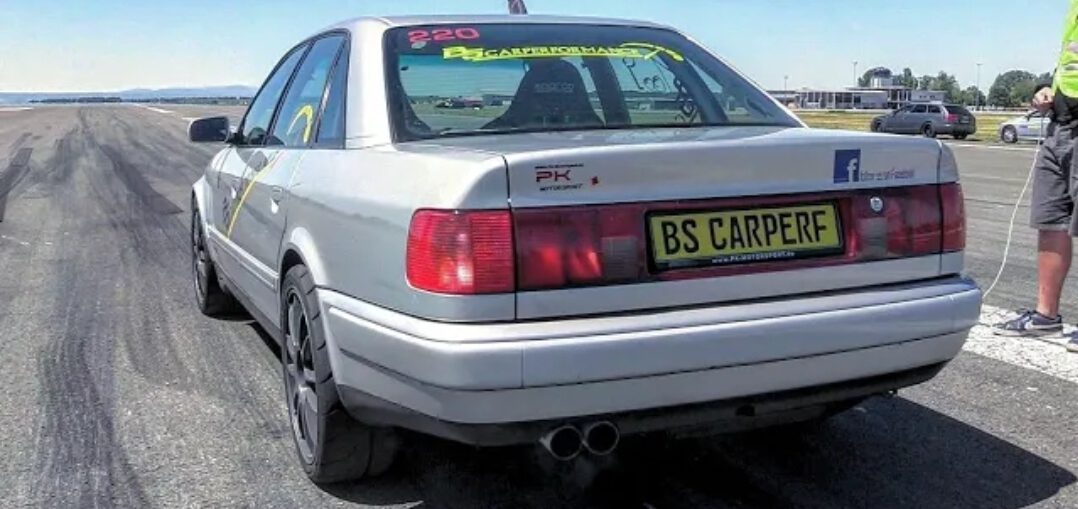 When we say 2.2L 20V Audi engine, probably everyone will get a smile on his face.This Ultimate Audi Tuned by BS CarPerformance with more than 1000HP is also one if them.
The body is a Audi 100 S4 C4 20V Turbo Quattro 2.2V Turbo Quattro with stroked engine to 2.5l and boosted by a big GTX4202R Turbocharger from Garrett.
SPEC LIST ::
– Custom 2,5 litre Engine i5 20valve Turbo
– Pkm Performance Pistons
– Full Cnc Head with supertec valves als catcams nocks
– Head studs Special bs Carperformance
– manifold Mondl Racing pipes and intake Full Cnc manifold
– gtx4202r Turbo with tial exhaust
– vems motormanagment Software by TME – Tille Motorsport Engineering
– Don octane dog Box gearbox
– E85 fuel
– Injector from injector Dynamic s
– Sachs rcs200 2 disc Clutch with Special flywheel
– fludumpr with Adapter from Me Build
– Fastest Audi S4 C4 in Europe!
Leave a comment