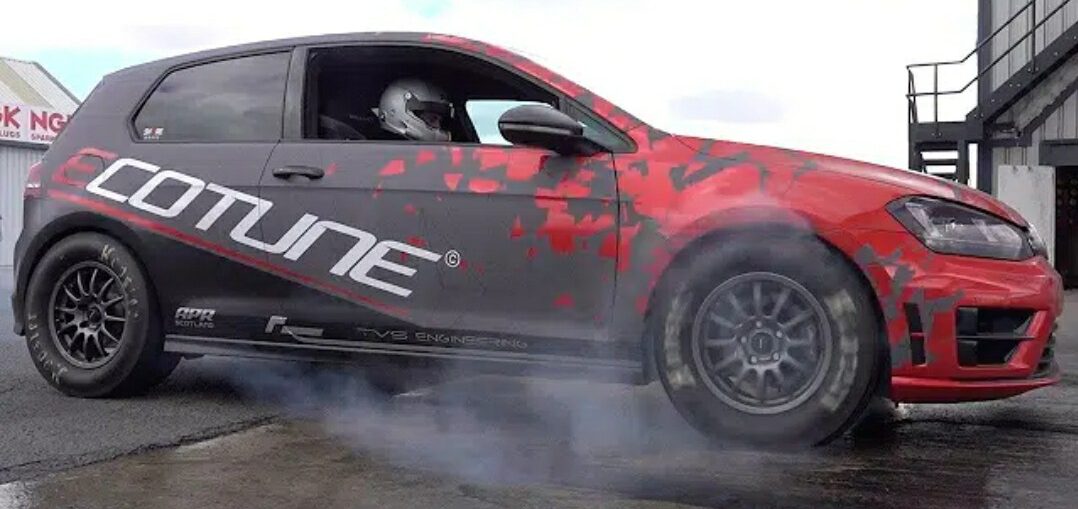 Scottish tuners ECOTUNE were at Santa Pod Raceway for the VWDRC DRAG DAYS event, chasing records with their MK7 GOLF R.
Having previously run a 10.72 @ 126mph with a standard turbo, giving them the World Record, they were back fitted with a hybrid turbo from Venom Hybrid Turbo's. After putting in several 10.1 second runs, they broke into the 9's with a 9.89 @ 139mph, giving them the World Record for stock engine/hybrid turbo.
Stock engine refers to the actual block itself. All bolt on mods are listed below.
Ecotune Stage 3 E85 ECU
Ecotune E85 fueling kit (port injectors & high/low pressure pumps)
Venom Hybrid Turbo
APR intercooler
Scorpion downpipe
Racingline R600
Racingline DSG cooler
TVS Race Clutches
TVS Stage 4 TCU
Wavetrac front differential
15″ hoosier slicks
STM RS3 small front brakes (modified)
Ecotune rear small brake kit
Leave a comment