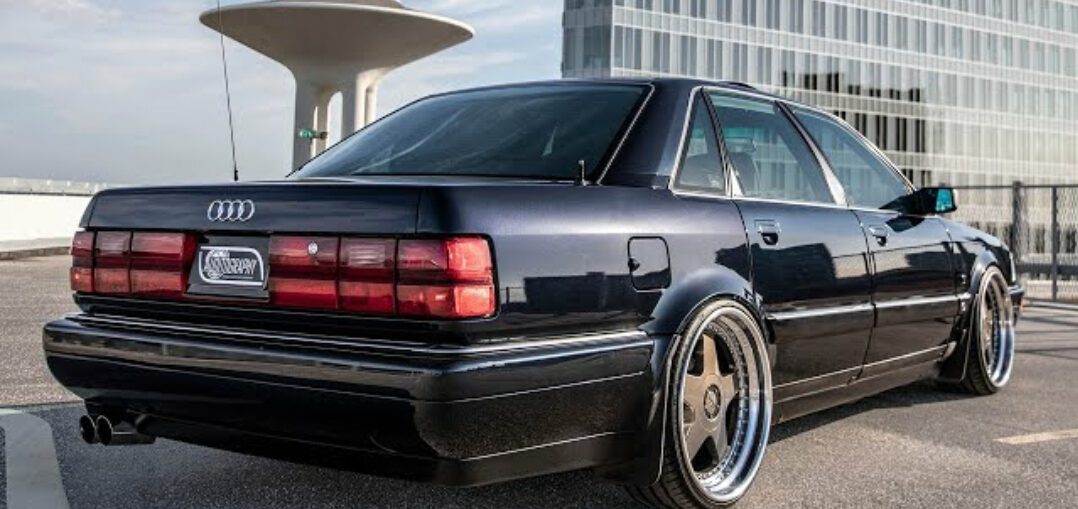 And so, here comes the next hero the Audi Legends series. I really wanna show you the historic Audis that paved the way for the cars we see today. This one is really special. We're going back 30 years in time my friends. 30 years! I present to you the car was the first real Audi A8. Here is the Audi V8. It came with two V8 engines. With a smaller 3.6L and the bigger 4.2L.
This one here is one amazing example of how well you can maintain a car if you got big love for it. If you every wondered why the first generation A8 was named D2, it's because this basically counts as the first generation A8 right here.
They don't make them like this anymore! Enjoy the beauty shots.
Car: 1990 Audi V8 (D11) quattro
Engine & power: V8 3.6L NA 250hp/340Nm
Also available as: V8 4.2L NA 280hp/400Nm Acceleration 0-100kmh:
3.6L: 9.0 sec (official), 232km/h
4.2L: 7.0 sec (official), 249km/h
Color: Indigo pearl effect
Tune on this car: Airlift universal air suspension and V2 steering system, S6 C4 brakes, Polished stainless catback exhaust, Adjustable DTM-lip, US taillights, Nardi shifter
Wheels: OZ Futura 10×20" ET4 front / ET24 rear 265/25r20
Leave a comment