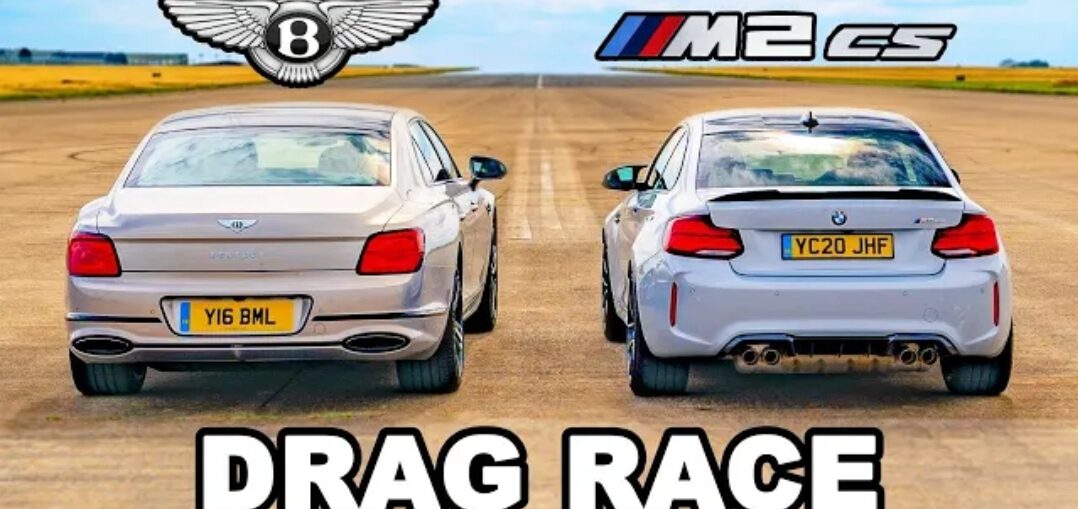 Flying Spur vs M2 CS or should we say VW vs BMW? It must be time for another drag race you didn't realise you needed… Until today!
Mat's sat in the Flying Spur and he's here to see whether a luxurious limo like this has what it takes to front up to a boy-racer car like the BMW M2 CS! One thing's for sure, it's certainly winning when it comes to the price comparison, with the Flying Spur costing £93,000 more than the M2! But how about the power comparison?
Well, once again the Flying Spur is cruising into a lead! The Bentley's powered by a 6-litre W12 with 635hp & 900Nm of torque, whereas the BMW's packing a 3-litre twin-turbo straight-six that can produce 450hp & 550Nm. So it'll probably be an easy win for the Bentley, right?
Well don't be so sure… After all, it weighs 850kg MORE than the M2 CS!! Will it be too close to call? You'll have to keep watching to find out! Follow us also on Facebook!
Leave a comment