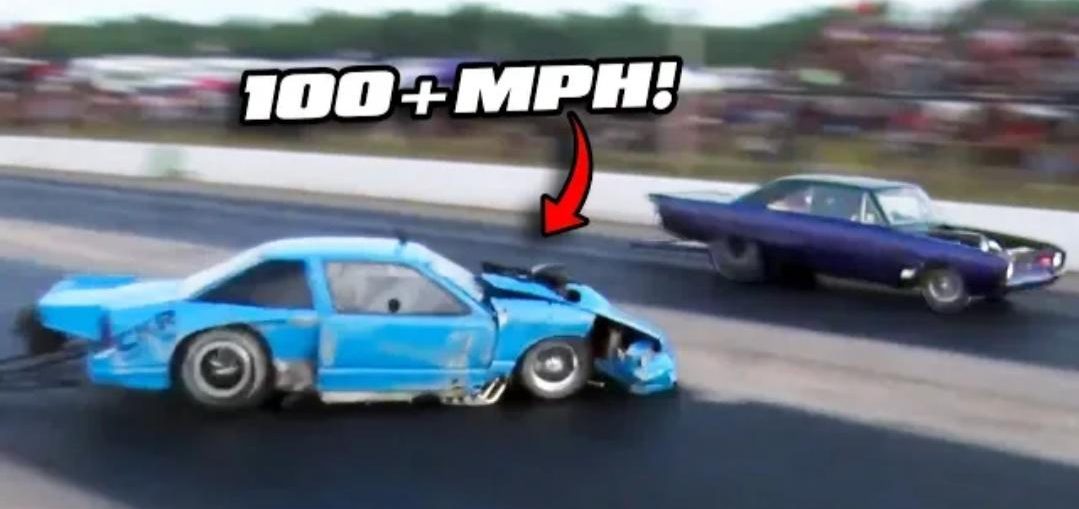 Outlaw armageddon is home to some of the baddest cars on the planet, all brought central to the 405's home track of Thunder Valley raceway in Noble, Oklahoma. A few years ago the guys from 1320video met up with Dominator at this track for a different event where he unveiled a brand new setup.
Unfortunately almost ever since, Dominator has been chasing issues and making changes and tweaks ever since while trying to get the car locked down consistent. To his credit, Dominator knows what he needs to stay competitive with the caliber of cars around him but he (admittedly) struggles to take away some aspects of the car that make it the street car that it is.
In addition to battling the gremlins of dialing in a setup, Dominator nearly ended up getting pinned between the wall and a runaway car with an unconscious driver! Fortunately, everyone was able to walk away from the event and the cars rigid chassis did exactly what it designed to do! Watch the video below, leave a comment and follow us also on Facebook, Pinterest or Instagram!
Leave a comment