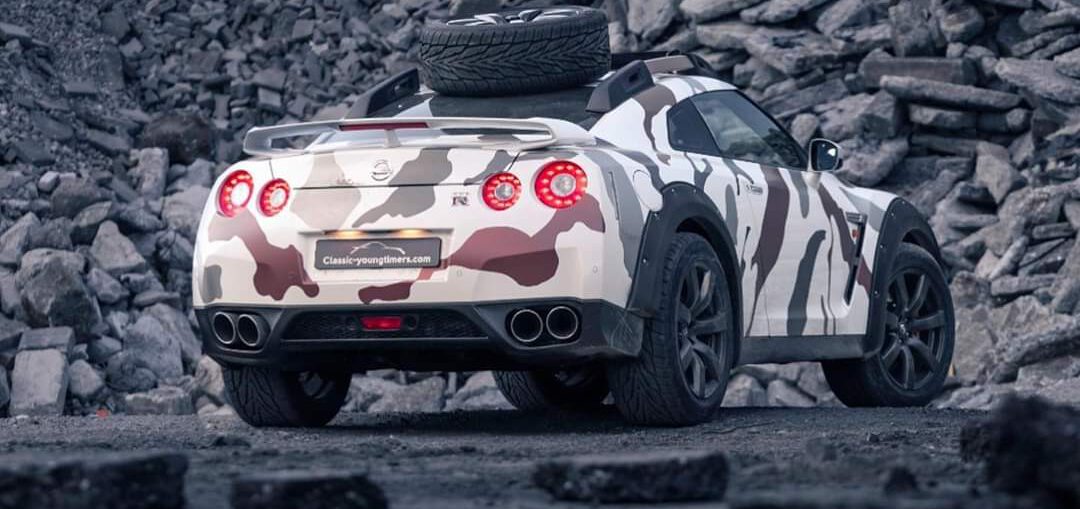 This Nissan GT-R is the third project of Classic Youngtimers Consultancy to convert a supercar/sports car into an off roader. Last year, the company created a modified Lamborghini Gallardo and two years ago a Bentley Continental GT was fitted with raised suspension, new mudguards, roof rack and additional lighting.
To go on rougher terrain, this Nissan GT-R has a whopping 12 cm extra height! Larger tires have also been fitted, black mudguards, a roof rack with the spare tire and additional LED lighting on the front.
The 3.8-liter twin turbo V6's power, which has run 45500 km, has been increased to over 600HP. This has reduced the sprint to 100 km/h in under 3 seconds. Of course the GT-R is for sale and he can be yours for € 95000.
Leave a comment