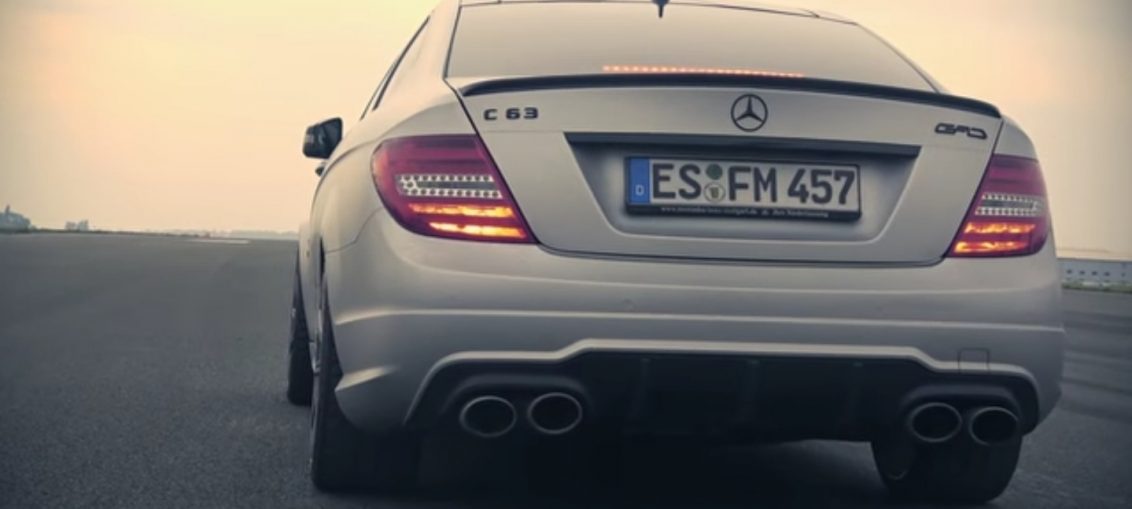 LOUD EXHAUST SOUND + BRUTAL FAST ACCELERATION 0-320 with the 1200 HP Mercedes-Benz C63 s AMG W204 Coupe Tuning by GAD-Motors.
The brutal loud Benz has been fitted with 4-Matic system (AWD) and the M157 5.5 V8 Bi-Turbo instead of the M156 6.2 V8 engine. The C class AMG Mercedes has a top speed far beyond the 300 km/h.
They test the acceleration 0-100 and 0-300 km/h and drives up to 293 km/h on standing half mile. Enjoy it acceleration & exhaust sound battle vs AMG GTS!
Leave a comment