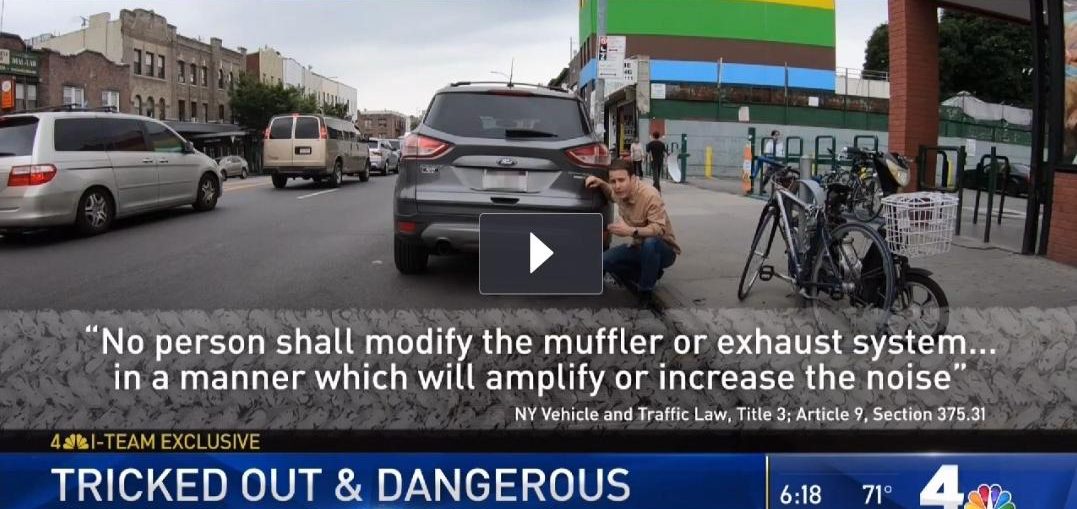 I find this video really funny actually. Journalists must be able to write about really everything and are of course not an expert in every topic.
If we were going to write about makeup, it would also go wrong. We know that eyeliner should hit your eyeballs directly, nothing more. But asking one expert for his or her opinion does not seem too much trouble. Otherwise you get this.
NBC New York beats a "downright dangerous" and "new" trend: making "straight pipe exhaust" modifications. According to the news channel, it is a new (haha) way to make exhausts louder, so that they sound like gunshots. According to the New York Vehicle Code, modifying exhausts to make more noise is illegal.
According to the news channel, it is dangerous because flames are coming out of the exhaust and the noise can make a crowd panic. In addition, the police gunshot detection system can get confused by the loud bangs. Well-founded arguments, perhaps, but by mounting a different exhaust, calling it a "new trend", you embarrass yourself.
Incidentally, the bulk of the exhaust violence that they show is not just a matter of mounting a straight exhaust. There are countless ways to make the car flames and hits, such as mounting an anti-lag system, or an aftermarket speed limiter. Even with just a new exhaust manifold, some cars can go a long way.
In fact, various cars can already make a big splash from the factory. Think of the products of BMW's M-division or the silly Quadrifoglio from Alfa Romeo.
And then we are not even talking about the stuff that Jaguar comes to the party with. And the fact that they call it a "new trend" in the land of hotrod culture, we don't have to say anything about it, do we?
Brooklyn auto sales made also a funny video about it. Watch it below!
https://www.instagram.com/tv/By-lArvgxtu/?utm_source=ig_web_copy_link
Leave a comment