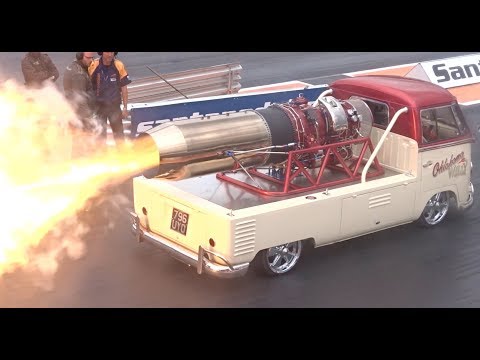 December 2016 we visited the Essen Motorshow in Germany. It's an event mostly for aftermarket/tuned cars and parts we visit every year. Last time we saw this jet powered VW pickup. Most of these jet powered cars are just made for show.
But this VW Pickup is different! Perry Watkins in the Oklahoma Willy jet powered VW Pickup ran his new PB at Bug Jam 31 of 11.40 @ 140.78mph.
That Terminal Speed for a VW Bus is just massive!
Leave a comment