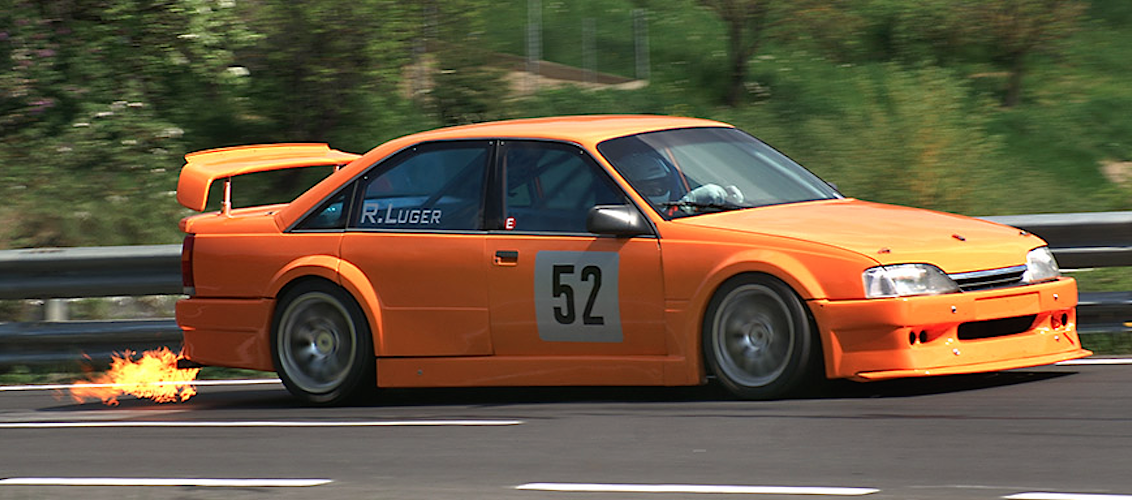 Driven by Roland Luger in selected Hillclimb Racing events and on Historic Cup races, this Monster is powered by a Naturally Aspirated Inline 6 cylinder engine with 3.8 litres capable of over 500Hp/8.000Rpm.
This is an evolved version specially adapted for Hillclimb Racing of the 1993 DTM-spec Omega Evo 500. While only producing 440Hp on that period because of the series regulations, no such limitations are present on the Austrian Bergrennen series where this Orange beast was mostly raced on recent years.
Straight from the Golden Era of Touring Car racing and most particularly DTM (which sees its current existance seriously threatened by now with Mercedes leaving the roster in favour of Formula E) comes one of the most mechanically awesome machines ever raced. And capable of leaving its mark on Hillclimb Racing too..
Leave a comment