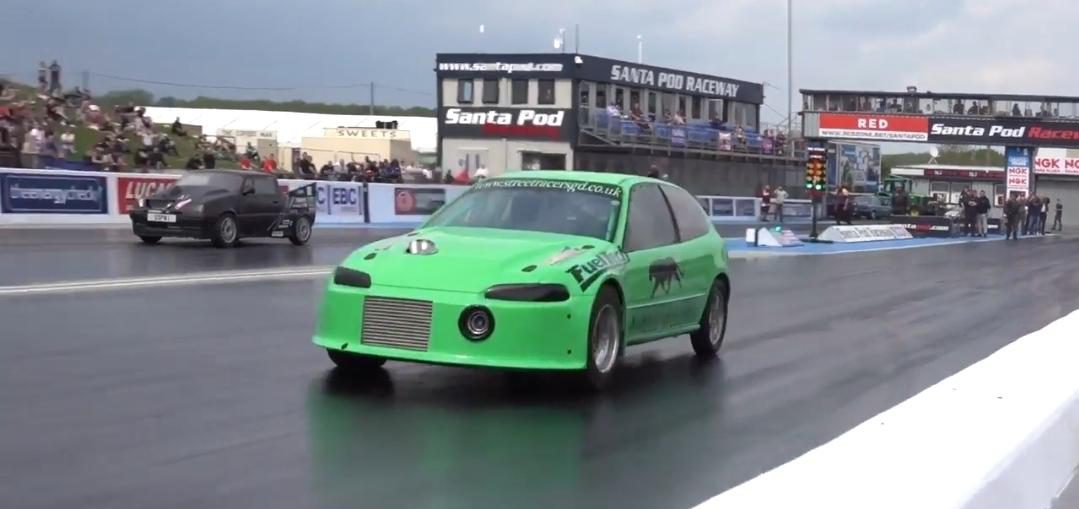 The FuelTech UK Street Racers Honda Civic, driven by Wendall Brand, was in action at Santa Pod Raceway for the the Doorslammers event, running in the FWD Class. It went under the radar, having not been out on the track for a while, and with a previous best, I believe of 9.4.
After a few 9 second runs on the Friday, they took the car home overnight for a tune up, and came back and put in two storming runs of 8.39 and 8.34, making it the the current quickest fwd car in Europe, and it looks like they have more to come.
NOTE…….It has no traction bars, like a lot of the other quick fwd cars. The car is a Honda civic EG B18c4 Stock head fully built Web cams Fueltech Ft600 ecu All built and mapped by FuelTech Power is about 1000HP.
Leave a comment