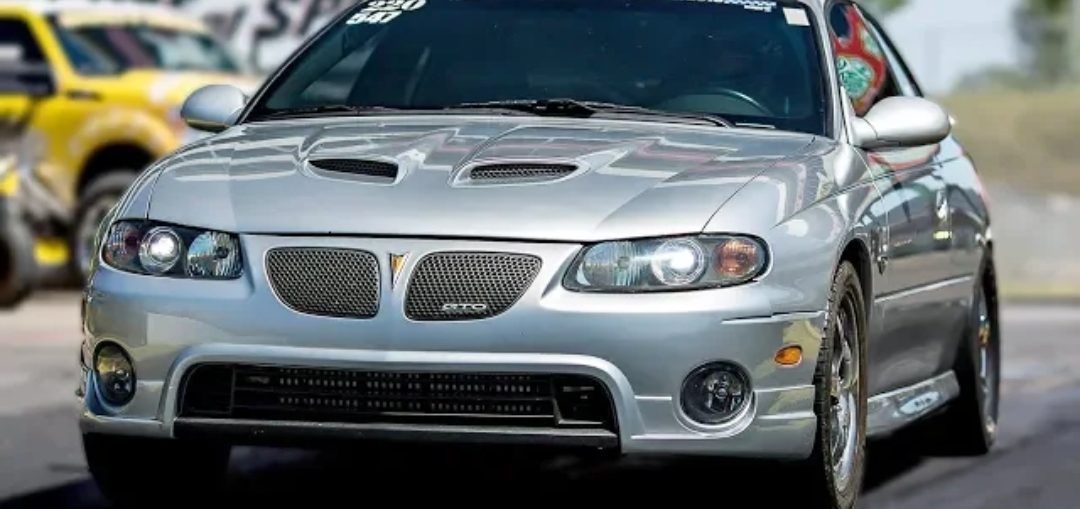 True Street Twin Turbo GTO – It's Even a Manual Still! It may say "Made in Australia" in the door, but this Holden Monaro is better known as a Pontiac GTO stateside.
Sporting a built up LS3 Chevrolet engine being force fed by a pair of 69mm turbo's, this potent Pontiac boasts a modest 1100WHP with ease. While those numbers were made conservatively, the owner Louis ran the week on LOW boost while taking into consideration that his block was only rated to a maximum of 800HP!
As if he wasn't already playing with fire, Louis also informed that he's still running a factory rear end and in an effort to make it though the week he would have to place nice all week long!
Of course, all that meant for Louis is that he got the opportunity to enjoy the luxury of kicking back and indulging in all the creature comforts of his 1100HP True Street build! Exactly what he built it for! Follow us also on Facebook!
Leave a comment