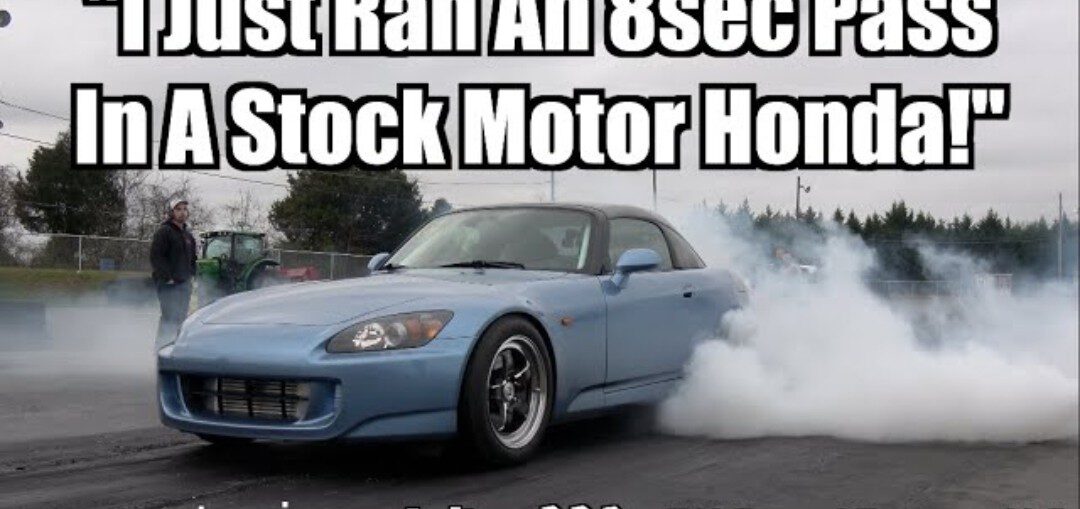 This S2000 is still on its original engine with 43k miles. A bone stock F22 bottom with only InlinePro head studs and BC valve springs & steel retainers making over 900whp.
You add this stout power plant to a Samsonas H-pattern 6speed, and a Ford 8.8 rear end and you have a set up that is ready to fly if it holds together. Talking about keeping it together, Jeff Evans has this tuned to perfection using Flashpro.
The owner pushed the stock bottom end to a 9.2 besting the previous F22 record on 11/22/20 and went home happy. After sitting on some thoughts for a few days, he decided to go back on 11/28 and try again. Good thing he did because he ripped off an 8sec pass!
Leave a comment