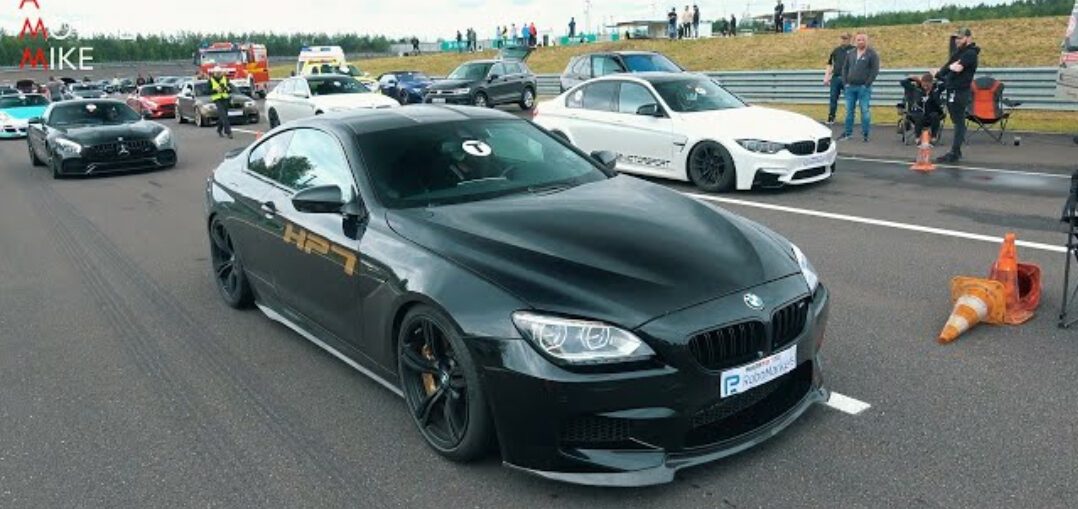 This time we have this crazy 1036HP BMW M6 F13 Coupe Competition called ONE X and tuned by HorsePowerTechnics during the SCC500 Rolling 50 at the Lausitzring. This is the fastest BMW M6 on the 1/2 Mile in the world!
1036HP BMW M6 Coupe Competition ONE X HPT SPECS:
– Forged S63TU Engine
– Pure Stage X Turbo Charger Kit with GTX3076's
– Customs Header and Downpipes
– DODSON Clutch Kit
– CSF Intercoolers
– Methanol Injection
– ARMA Intake
– Many small custom parts and fluids to make this work Highest vmax of the M6 HPT was 306.87 km/h after 1000m.
Leave a comment