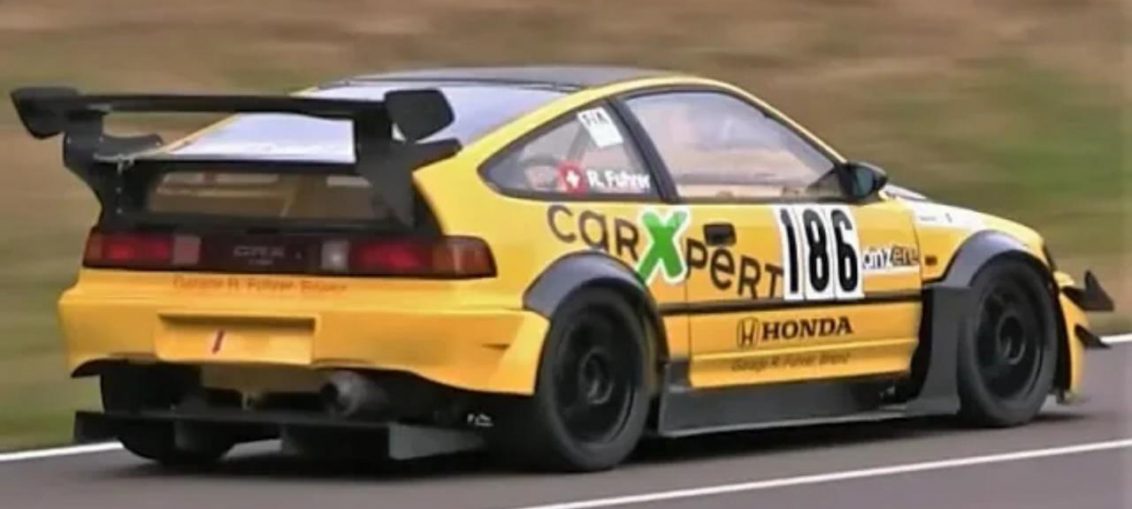 Ruedi Fuhrer races on the Swiss HillClimb Championship a true Japanese Legend in a very interesting state of tune.
A second gen Honda CRX powered by a F20 engine (from the Honda S2000) with around 280Hp all produced in Naturally Aspirated form at around 9.200Rpm with power distributed to the Front Wheels through a 6 -speed Sequential Gearbox.
The 90´s Coupé has also seen its weight severely reduced, displaying now numbers in the proximity of 800Kg of dry weight. All this turning it into one of the fastest 2000cc Class machines all while sporting a very Mugen look, that we´re sure porper JDM fans will appreciate.
Leave a comment