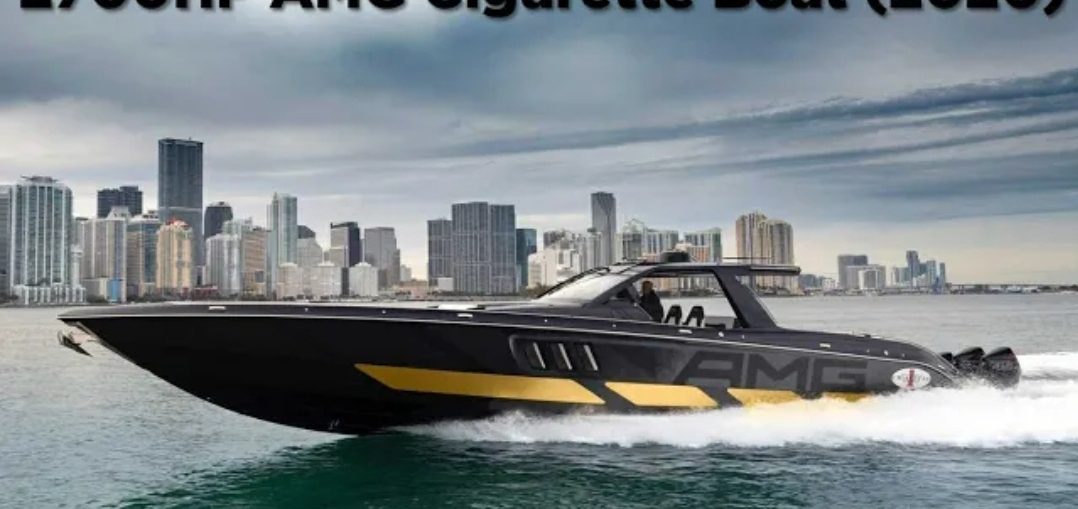 Mercedes-AMG Debuts 2700HP Cigarette Boat And Matching G63. The Tirranna AMG Edition packs plenty of power from six supercharged 4.6-liter V8 Mercury Racing 450R outboard engines.
Each one makes 450 horsepower (336 kilowatts) for a total of 2,700 hp (2,013 kW). This setup lets the boat reach up to 80 miles per hour (129 kilometers per hour) across the water. A gyrostabilizer reduces roll by 80 percent to help keep balanced in choppy water.
For easier low-speed maneuverability when docking, there are thrusters at the bow and stern. For entertainment, occupants can enjoy a 29-speaker, 5,200-watt stereo system. At the aft end, folks can make something to eat at a food prep area that includes a grill and sink.
Below deck, there's a couch, refrigerator, California king-sized bed, and a bathroom with a shower. Watch the video, leave a comment and follow us also on Facebook, Pinterest or Instagram!
Leave a comment