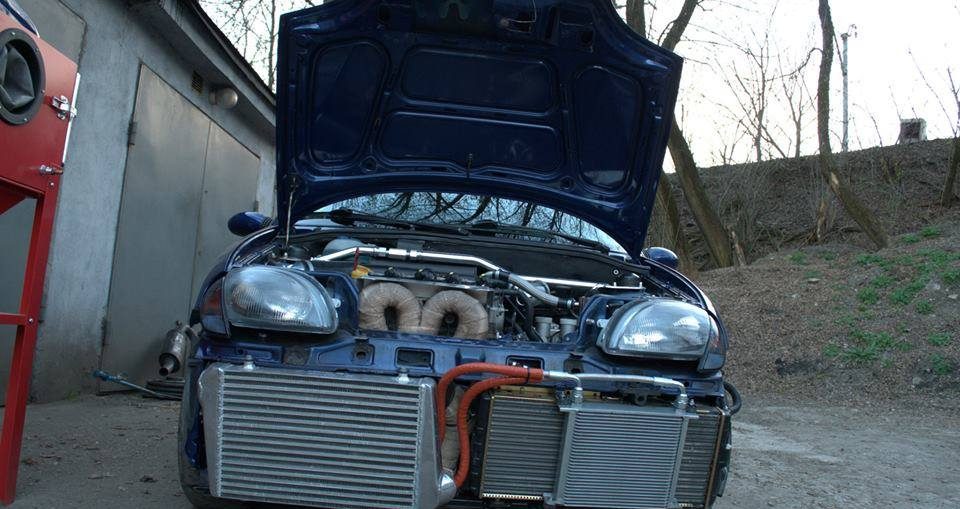 One crazy owner from Poland has swapped the factory engine out for something that produces almost 12 times the factory power output!
He decided to install a 1.4 L T-Jet inline-four from a Fiat Abarth 500 and made it producing 490 horsepower and 354 lb-ft (480 Nm) of torque running on E85 fuel and a Garrett GT2871R on 31.9 psi (2.2 bar) of boost.
The engine was also upgraded with a ported head, 2000cc Bosch injectors, upgraded camshafts and valve springs.The little two-door only weighs 1,610-1,650 lb (730-750 kg), the car has a power-to-weight ratio of 3.28-3.36 lb/hp. For comparison a 2013 McLaren P1 is 3.63 lb/hp and a Ferrari LaFerrari is 3.68 lb/hp.
Leave a comment