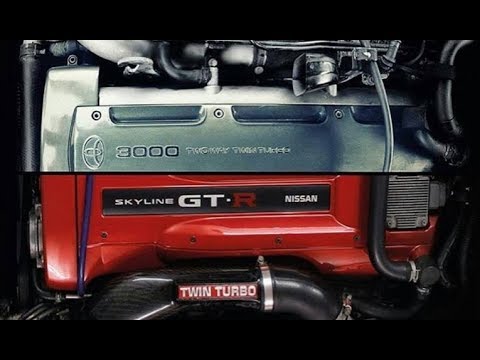 Bullet Race Engineering have combined the best bits of both Toyota's legendary 2JZGTE and Nissan's RB30DET, into the "Drag Extreme" RB30. Presented at World Time Attack Challenge, these guys chatted to Darren Palumbo about his mad scientist spec creation.
This Frankenstein billet block utilises 2JZ bearings which offer a far stronger crank end, with the wider bore spacing of an RB30 and the superior RB head, giving the best of both worlds.
Darren from Bullet Engineering tells us this monster block will be capable of in excess of 3200hp and 100psi of boost :O The age old argument of 2JZ vs RB is pretty much done and dusted when it comes to this combination build 🙂 Follow us also on Facebook, Instagram or Pinterest!
Leave a comment