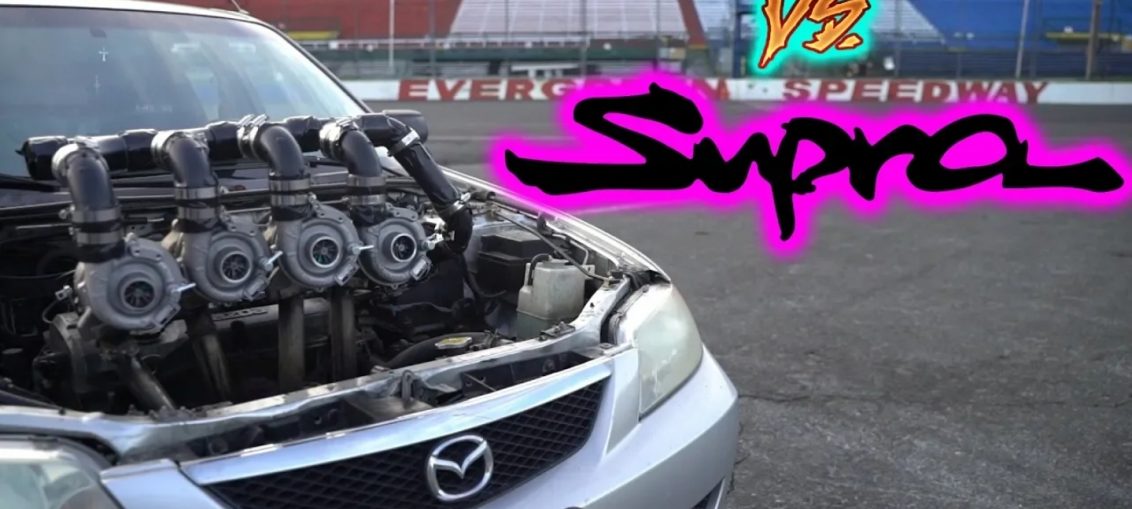 In their last video these guys bought 4 turbos from ebay and put it on this Mazda by just welding some pipes and bolting on the turbo! LOL
In the video below they take the Mazda to the drag strip to see how it performs on the 1/4 mile! Watch the video and leave a comment below.
How it al began is in the video below!
Leave a comment