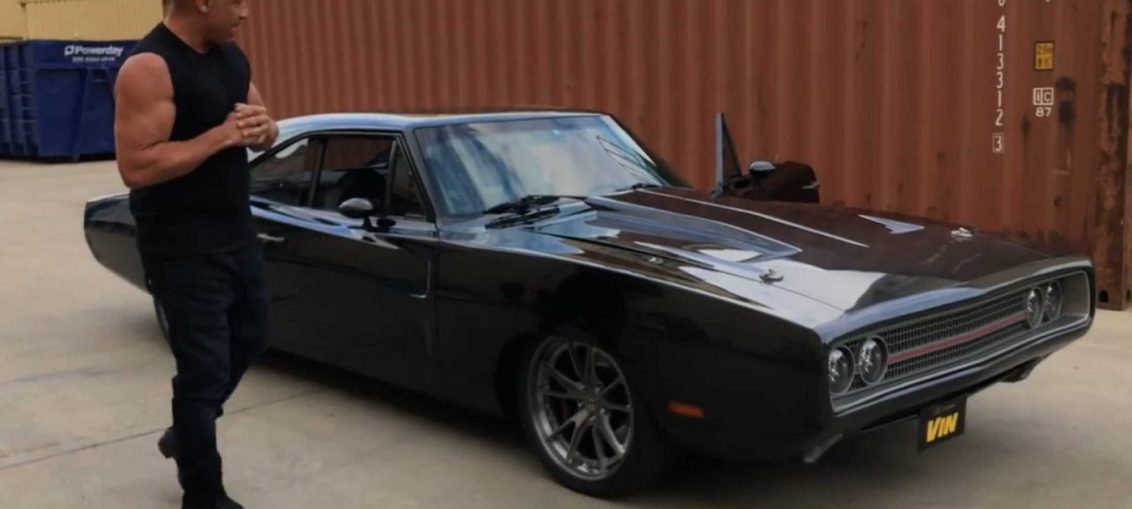 Dominic Toretto, the role that Vin Diesel plays in the Fast & Furious movies, has a great love for muscle cars. The actor himself, however, also has a passion for these types of cars, so when Vin celebrated his 52nd birthday while filming Fast 9, the crew decided to give him a very special gift.
A video posted on Diesel's Instagram page shows how the actor was congratulated by the film crew and director Justin Lin. After a short speech from Lin a muscle car appears, and not just a simlle one.
The 1970 Dodge Charger "Tantrum" was built a few years ago by SpeedKore Performance. The Dodge is powered by a Mercury Marine Racing 9.0-liter V8 engine with two turbos, a combination that's good for an incredible 1650 hp. This engine is linked to a Tremec six-speed manual gearbox.
What makes this Charger even more impressive is that the body consists entirely of carbon fiber! The interior has been transformed and equipped with new leather seats and numerous parts are finished in Alcantara and carbon fiber.
Leave a comment