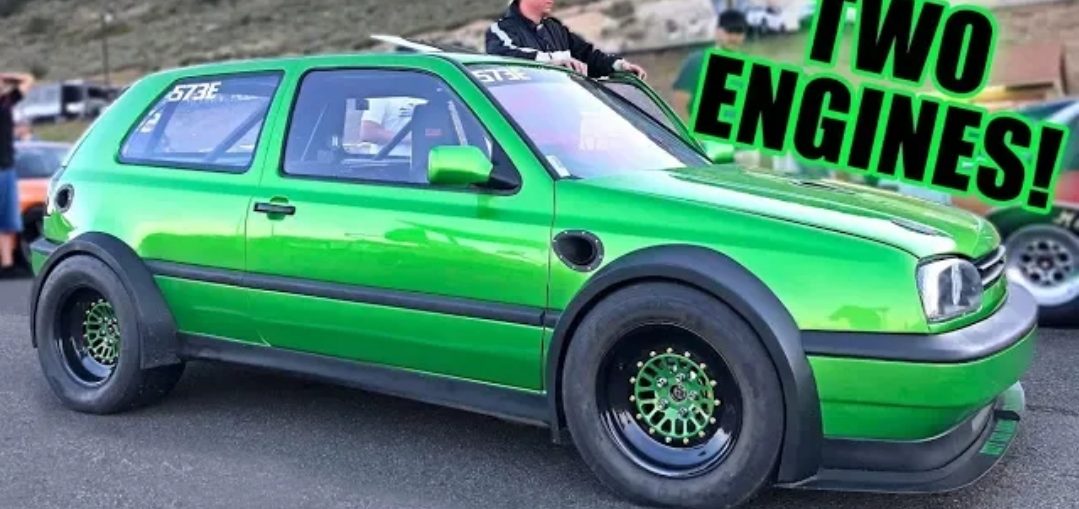 It was one heck of a sight to see a big turbo VR6 stuffed into the trunk of a Volkswagen GTI..but these guys REALLY lost their minds when they saw the SECOND turbo VR6 engine in the front! WHAT IS GOING ON HERE?!
Come to find out – this ludicrous creation is a freaking BEAST of a car. You can expect to see it running 9 flat in the 1/4 mile on LOW boost..as well as 180+ in the 1/2 mile – also on low boost.
It's just a matter of time until this thing gets cranked up, so we can REALLY see what she's capable of. When it comes to a one-of-a-kind build like this one, you HAVE to be cautious and patient, and thats exactly what the owner is doing. Props to him on this insane build – the world needs more unique stuff like this!
Leave a comment