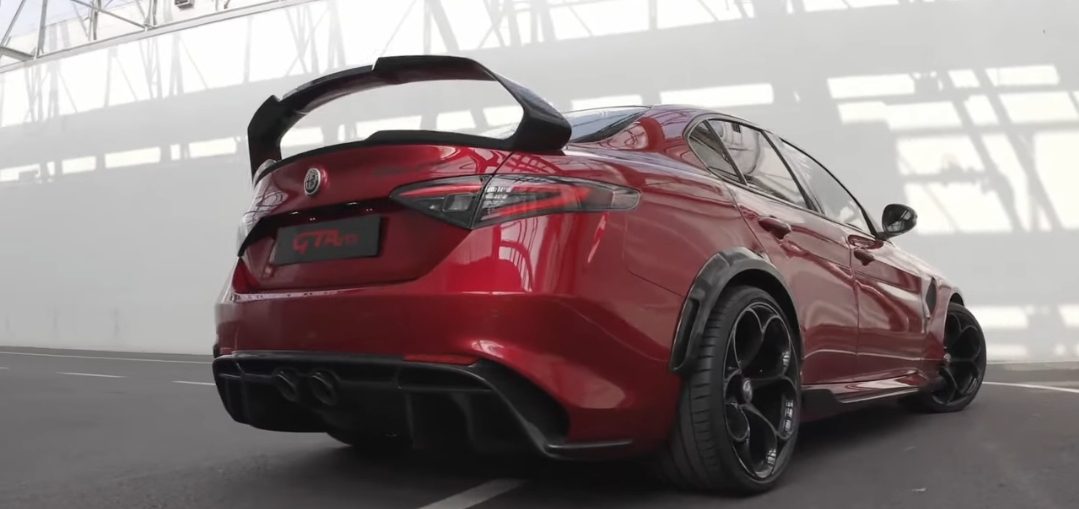 Alfa Romeo introduces not one, but two limited editions of the Giulia that perform even better than the Quadrifoglio version. They are called GTA and GTAm and they look absolutely sensational.
The iconic type designation GTA (Gran Turismo Alleggerita) returns in 2021 on the Giulia GTA and Giulia GTAm, the latter being the most hardcore version. Both are powered by an improved version of Alfa Romeo's 2.9-liter twin turbo V6 engine that now produces 540 hp, 30 hp more than in the Giulia Quadrifoglio.
When developing the Giulia GTA, the focus of Alfa Romeo engineers was on improving aerodynamics and handling, but especially on reducing weight. The sports sedan weighs 100 kg less, bringing the weight to 1,520 kg.
Alfa Romeo has received help from its Formula 1 team in optimizing aerodynamics. The side skirts, the rear spoiler and the active splitter have been developed to deliver more downward pressure. To further improve the driving characteristics, the GTA has 50 mm extra track width at the front and rear and a new set of springs, shock absorbers and bushings for the suspension.
Other striking details of the Giulia GTAm are the central titanium exhaust system from Akrapovic, the rims with central wheel nut and a stripped interior with two bucket seats and six-point seat belts from Sabelt. There is also no rear seat in the GTAm, but there is half a roll cage, a fire extinguisher and space for a helmet.
Of both versions, 500 wil be available. Prices are not yet known. Watch the video, leave a comment and follow us also on Facebook, Pinterest or Instagram!
Leave a comment