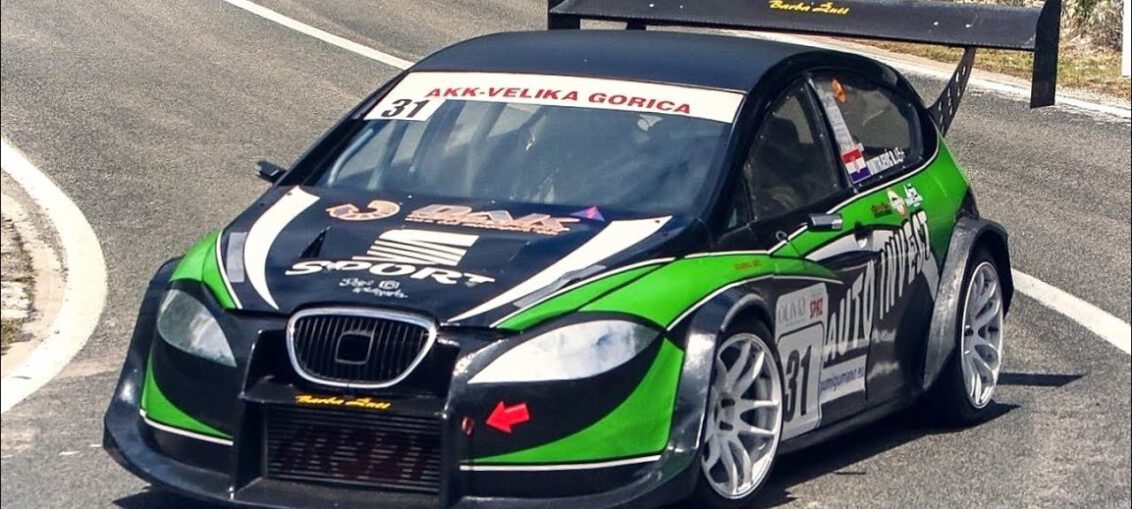 The outrageous SEAT Léon of Dejan Dimitrijevic has continued its evolution in 2020, winning the Croatian Hillclimb Championship in the process, all while impressing with its 740Hp 3.2L V6 Turbo Engine unit and it 4WD transmission, alongside a more developed Aerodynamic package.
Here we can see it on Skradin Hillclimb, where it beat every other Touring Cars present, all while posting a new All Time Record on its Class. Of course the soundtrack provided through the beautiful Croatian landscape is something that fans will never forget above all else, with the combination of high revs, high boost and highly aggressive Anti-Lag system making for a tremendous aural experience for eveyone present.
Beyond that, this is the usual Monster all fans love, using a Golf IV R32 drivetrain, SEAT Leon bodywork, KAPS 6-speed sequential gearbox, and pretty much the most aggressive ALS system in all of Hillclimb Racing. Hopefully it´ll keep evolving through 2021 so we can document how crazier it will get.
Leave a comment