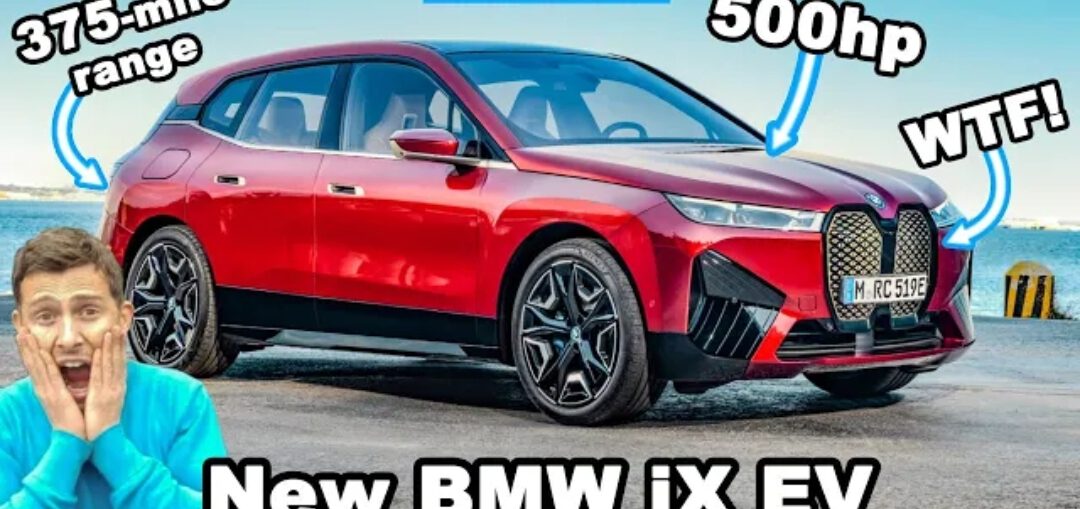 Introducing the first purpose-built, all-electric BMW SUV – the iX! Ok, we know what you're all thinking. Yes, it's an electric car. So no, it doesn't need the grille at the front…
But it's there anyway! Let just remember though, when Mat saw this grille in person with the M3 & M4 he didn't mind it so much, so maybe it'll grow on you all too? We'll have to wait and see… So some of you may not like the design, but there's one thing you can't claim to be disappointed with – the performance!
Thanks to its dual electric motors, the iX can put down 500hp – more than the new M3! Not only that, but it'll also fly to 60mph in less than 5-seconds. When it comes to range, the iX continues to sound pretty impressive, with BMW claiming it'll take you 375 miles on a single charge.
That's over 100 miles MORE than the Audi e-tron & Mercedes EQC. So what do you think – could the iX be THE must-have electric SUV of 2021? Or does the Model X still come in at #1? You'll have to keep watching to find out!
Leave a comment