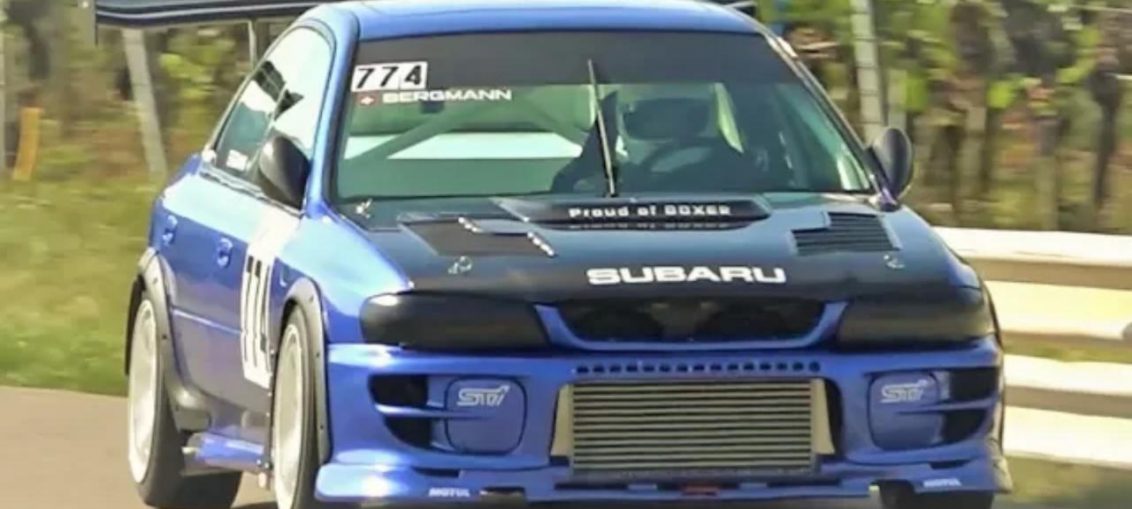 This is Beat Bergmann´s Subaru Impreza GT GC8 unit. A 1997 model tuned for the Swiss Hillclimb and Slalom Series and built to a very interesting spec. Not even close to the most most extreme spec we have featured on our page, but it is a very balanced machine tuned to make many of the Classic Subaru traits even more exposed.
Starting with the now 2.1L, 4 Cylinder Turbocharged Boxer Engine now producing a healthy 370Hp/500Nm but delivered the distinct warble and all the goof Turbo Sounds even more pronounced.
Weighing 1150Kg and sporting a Manual Gearbox, it goes even more to the Classic JDM Tuning scene with the Sonic Blue Mica colour and some Rota IK-R Grid 9×17″ wheels.
A proper Subaru in the eyes of the Japanese Manufacturer´s fans and one we think deserve to be shown properly both inside and outside. Watch the video below, follow us on Facebook and share this one!
Leave a comment