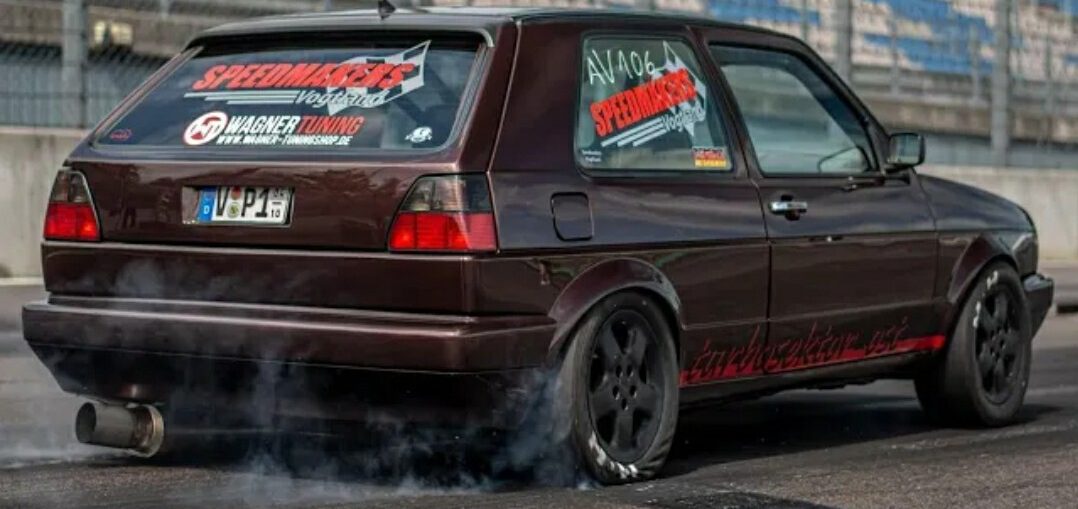 L8-Night Race Day 04.07.2020 was again full with the sickest cars of Germany! We have seen this MK2 Golf many times doing 1/2 mile runs and going over 330km/h!
In the video below you will see him doing 1/4 mile runs in 9 seconds. The car is probably build for 1/2 mile runs bit it stillalmost hit the 8 on a 1/4 mile! Follow us also on Facebook, Pinterest or Instagram!
1300HP+ Volkswagen Golf MK2 R33 Turbo! FASTEST MK2 in the WORLD!
Leave a comment