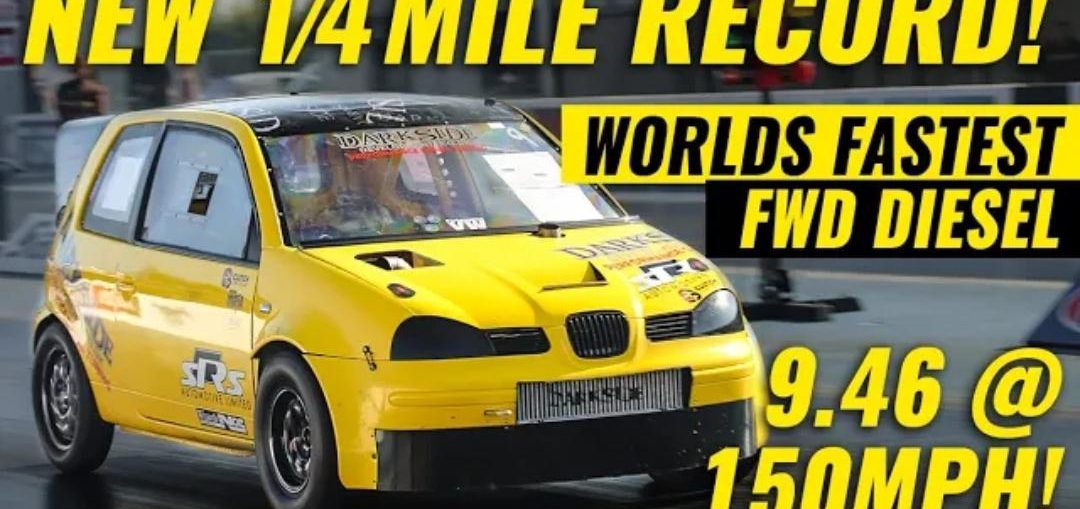 Do you remember the Darkside Seat Arosa? The small Seat had reached 528 hp out of a 2.0-liter TDI engine, with front-wheel drive. Indeed, that's not much power you think. That is why the small diesel monster is now even more powerful.
Darkside now has 633hp and 922Nm from the same diesel block. From 0-100km/h the Arosa goes in 1.8 seconds. For the sprint from 0 to 241km/h, the Arosa only needs 9.46 seconds. Those are bizarre figures, even for a car that weighs 820 kilos.
These performances are partly due to nitro injection. Without that stuff, the Arosa has 460hp and 678Nm. According to the uploader of the video, the Darkside Seat Arosa is the fastest front-wheel drive diesel car in the world!
Leave a comment