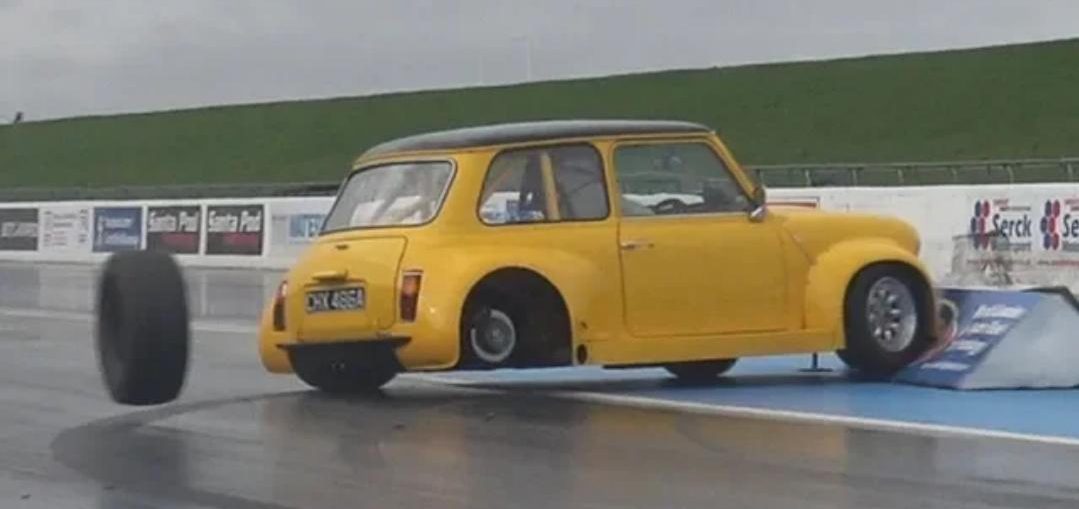 Nathan Dobson of Garage26 runs this awesome Austin Mini with a 441ci Twin Turbo Brodix Small Block Chevy, 3 speed transmission and narrowed Ford 9″ rear axle.
This is Nathan's 1st year with the twin turbo set up so he's been running on a low 6psi of boost and has been struggling all year with handling issues with the car wanting to step out.
On the run in this video there was a lot of tyre shake which resulted in the wheel studs shearing off and the wheel flying up the track… luckily Nathan had it stopped in time before the wall and thanks to the other drivers quick reactions there was no major damage done.
Nathan will be back next year with more upgrades!
Leave a comment