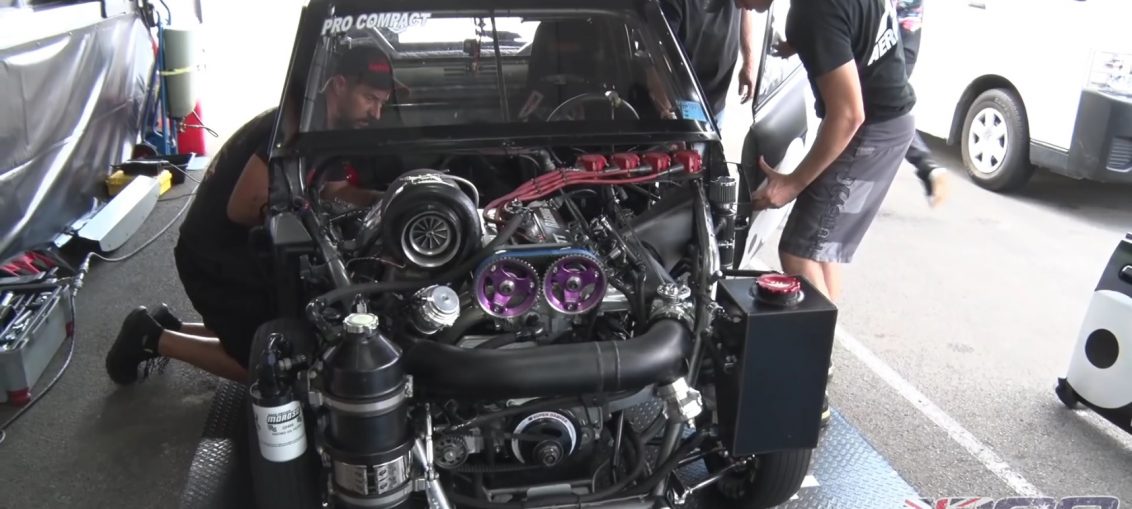 These guys trip down under has been filled with nothing but wild and crazy cars, and it's not over yet! This may not have been the most radical vehicle they saw this trip, but it's definitely a combination nobody didn't expect!
A turbo 4 Cylinder 4G63 engine powers this tiny little rocket down the track through a Lenko Transmission, but to make things REALLY interesting, that pair is combined with Paddle Shifters!
Running in the Pro Compact class of Sydney's Jamboree Drag Event at Sydney Dragway in Austrailia, this ROWDY little rocket went rounds trying to dip into the 6's!
Leave a comment