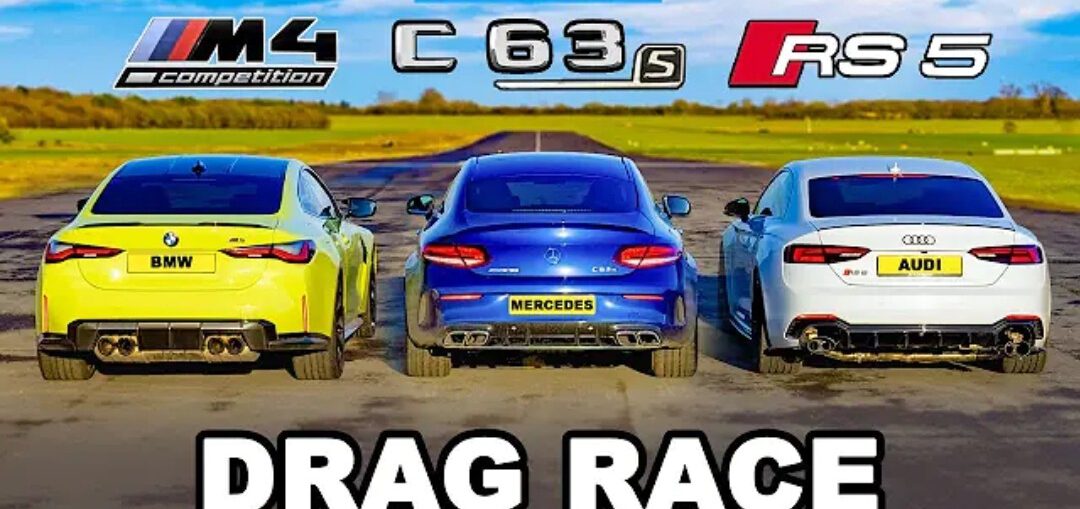 How's this for an all-new epic drag race! We've got Mat in the all-new BMW M4, and he's lining up alongside the Mercedes-AMG C63 S & Audi RS5!
So how do they match up? First up we've got the M4, and under the bonnet you'll find a 3-litre straight-six which can deliver 510hp & 660Nm of torque. As for the AMG, well it's not too different. It may have a 4-litre twin-turbo V8 instead, but it can also deliver 510hp, coupled with 700Nm.
Finally we have the RS5, which has a 2.9-litre V6 which can put down 450hp and 600Nm of torque. Think the Audi is the underdog? Well it has one key benefit – Quattro AWD! As for both the BMW and AMG? Well, they've only got RWD! Will that make the difference? You'll have to keep watching to find out!
Leave a comment