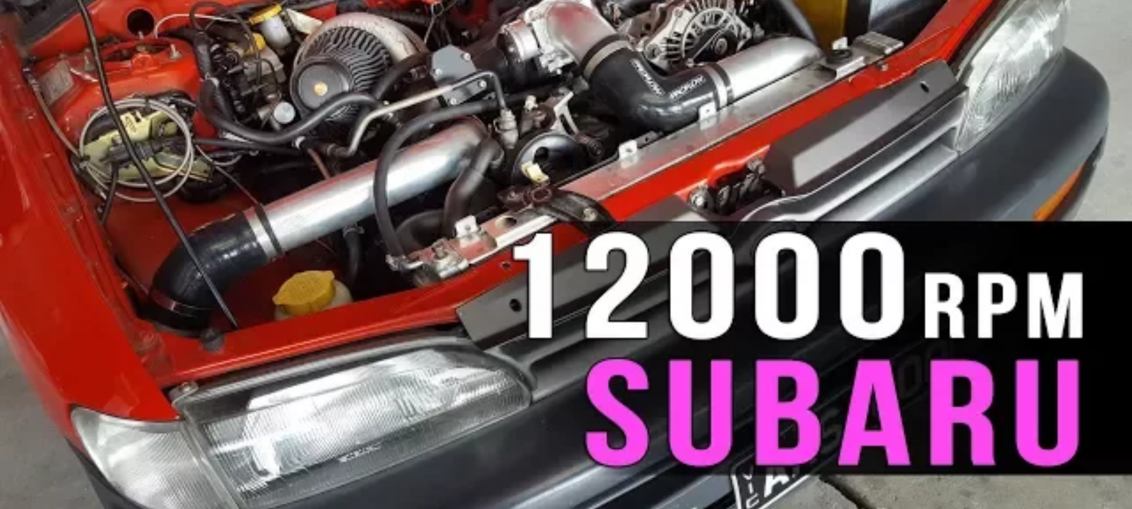 One of the leading Subaru performance specialists in Australia, GotitRex has the runs on the board when is comes to fast street and race Subaru boxer engines, in both four and six cylinder applications.
Their latest R&D project known as Betty, has certainly peaked our interest, so we jumped in for a ride and were thoroughly impressed with the results.
The de-stroked EJ engine sounds incredible and screams north of 10,000rpm with ease, boosted by a Garrett GTW3884 turbo that peaks at around 40psi and holds a flat power curve from 6000rpm onwards.
As the chassis is essentially a test rig, the 5spd gearbox was already fitted, and long term isn't expected to live. However due to the nature of the high revving engine and combined with the factory gearing.
This equates to around 225kph or 140mph in 3rd gear alone. With a kerb weight of around just 1100kg, the car essentially feels like your inside a 4-door motorbike.At present the guys have logged around 80 power runs on the dyno plus street and track use, the engine has so far held up to everything thrown at it.
This point of this car was to think outside of the square, bringing theory into practice and try something different on a flat four boxer engine.
Setup and info:
1994 Subaru Impreza LX
Custom de-stroked EJ R&D engine by GotitRex
Garrett GTW3884 Gen 1 turbo @ 42psi
Link G4 EFI, E85 fuel
Subaru 5spd gearbox, Cusco diffs
Power: 600+whp
Max RPM: 12,000 !!
12000RPMS, Damn! Watch the video of this crazy built Subaru Impreza below and leave a comment below or share this one with your friends. Follow us also on Facebook!
Leave a comment