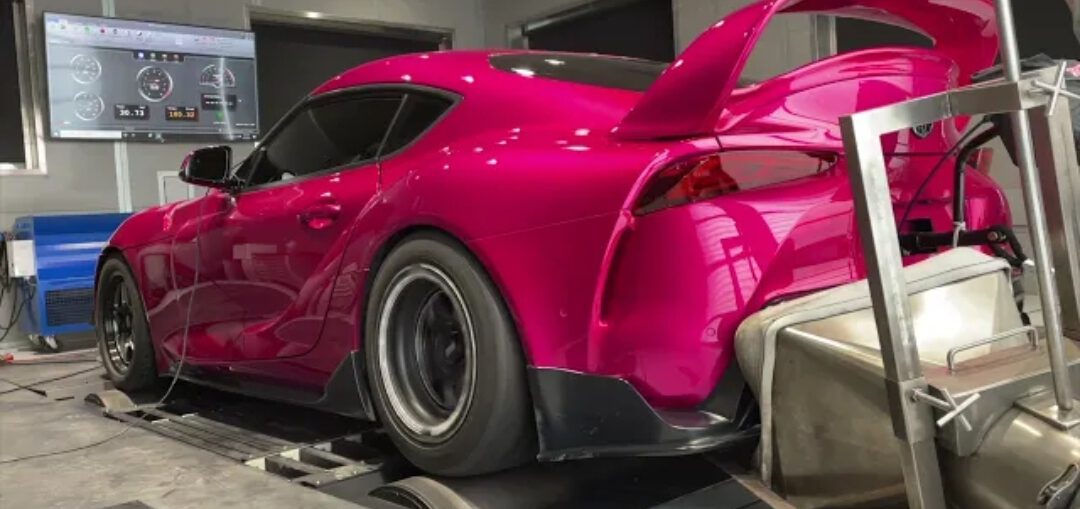 She's back! After going back to the drawing board, EKanooRacing's Version II MKV Supra managed to lay down 947WHO & 914 ftlbs of Torque.
Can't wait to hit the track and test the car again ! Stay tuned.. This project has a built engine by kanooperformance It 3.2L stoker kit from @runbc Turbo setup utlize external waste gate turbo setup with Garrettmotion G Series turbo While stock ECU & calibrations done by ecutek_technologies
Controlling of boost and additional port injectors is done via @motec_global M142
The drive train was beaded up with puredrivetrainsolutions
Cooling the trans & the car is by csf_radiators
Tuned by @husam_tayib & @stimikey @kanooperformance
It already ran in the 9's before with STOCK ENGINE. We will see what it will do next time.
Leave a comment