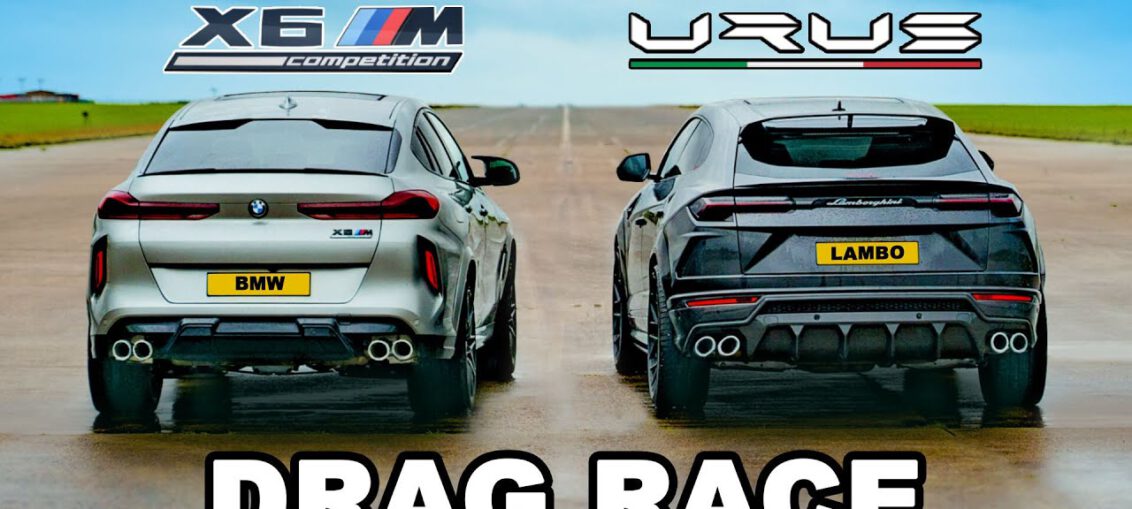 It's Saturday morning, so you know what time it is… Time for another Mat vs Yianni showdown!! We've got a BMW X6M Competition going up against a Lamborghini Urus (no prizes for guessing who's in which car)!
These two SUV heavyweights are going head-to-head over the quarter-mile, and when looking at stats alone, you might think it'll be an easy win for the Urus! Under the Lambo's bonnet, you'll find a 4-litre twin-turbo V8 which can deliver 650hp and 850Nm.
As for the BMW, it may pack a 4.4-litre twin-turbo V8, but it only puts down 625hp & 750Nm! But that's not all… The Urus is also 200kg lighter than the X6M! Now, of course, we know the BMW has one trick up its sleeve – an EPIC launch system!
The question is, will it be enough to snatch the win on this wet track? There's only one way to find out… LET'S RACE Follow us also on Facebook!
Leave a comment